---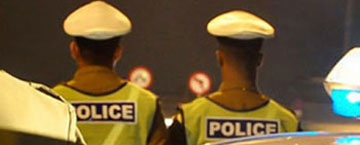 President Maithripala Sirisena and the Cabinet had decided to declare a State of Emergency for 10 days following the violence prevailed in some parts of the country, Minister S.B. Dissanayake said.
Speaking to journalists outside the President's Secretariat, where the Cabinet Meeting was held, Minister Dissanayake said a Gazette Notice in this regard would be issued right away.
"There are allegations that the law was not implemented to minimize the impact of these tense situations. Now, the Police and Army personnel had been deployed to respective areas to beef up security," he said.
He said the President could decide at the end of the 10 days, whether to extend the State of Emergency.
Video by Sanjeewa, Susantha