---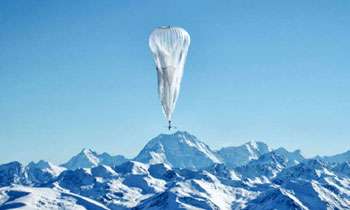 The Google Loon Project could go ahead as the International Telecommunication Union (ITU) had responded positively towards the project, Minister of Telecommunication and Digital Infrastructure Minister Harin Fernando said today.
Minister Fernando told the Daily Mirror that he got a positive response from ITU General Secretary Houlin Zhao in Geneva recently.
"ITU General Secretary had informed us that they were concerned with the proposed Loon project as it might disturb other countries in the neighbourhood if the project operated on 700Mz.
"However it could disturb only if a balloon is located above Jaffna. I assured him that Government and Google would assure that balloon would be placed over the Southern part of Sri Lanka. "Mr Zhao then accepted our stand and agreed to have another discussion. Therefore we will form a working group and have another round of discussion," the minister said.
Also, Mr Fernando said he had informed the ITU General Secretary that the Government wanted to team up with Google and make a change in the IT Sector in the country.
He said the loon project would help expand 4G in all parts of the country.