---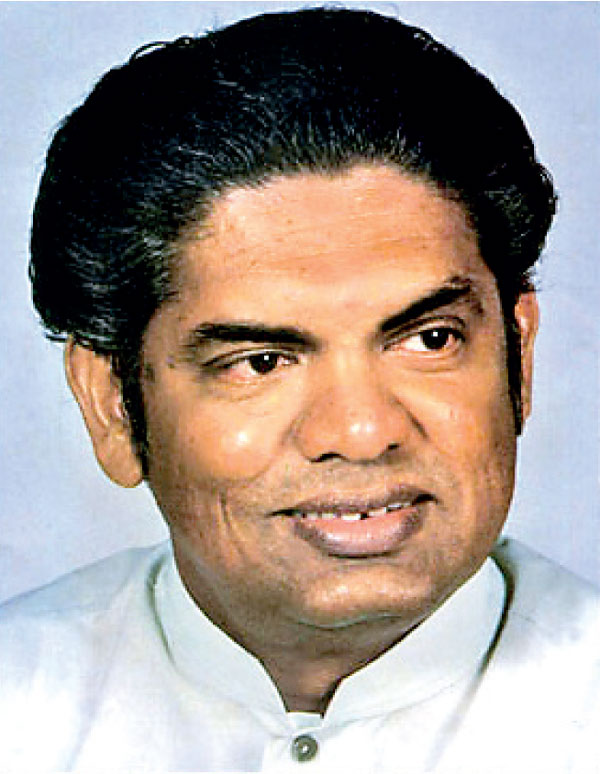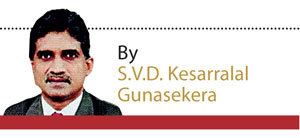 Good Governance was an attractive slogan two years ago when bad governance was all we had. It gave people hope at a time when a change was much desired. But those who promised good governance do not appear to have envisaged what Good Governance really meant or how to bring it about and the kind of commitment that was necessary when they took the reins of this country. On the birth anniversary of the late Lalith Athulathmudali I wish to write about this facade called good governance, because his principles and his actions always underlined good governance and we were fortunate to see the good-governance concept in practice at that time.

At every general election, the main parties come up with catchy or rather 'sexy' slogans to win over the people. The campaign team members who coined this slogan must have thought themselves clever, but sadly thought the winning team is finding it difficult to deliver on this promise.

Budget Woes

The budget is a clear indicator that the Government is hunting for money for various projects. The previous government ran the coffers dry and created an iceberg of debt. Now, that does not mean that those who were elected can pass that burden on the people. The first impression I get is that the parliamentarians need to understand that they should make sacrifices. We are in deep trouble if MPs are continuing with their activities disregarding the financial quandary we are in. For instance the move to provide a second vehicle to 59 parliamentarians who are not ministers because they have additional responsibilities is ridiculous. First of all, if you are travelling so much, it reveal that you are hardly doing any work. Secondly, for travelling you only need one vehicle for yourself. For those MPs who think travelling equals work, this suggestion will sound relevant. However, the government should should have the commonsense to realise that the people see through these tricks.

Recently a Rs.790 million supplementary budget was submitted for the purchase of vehicles for 28 ministers, deputy ministers and state ministers. This means that a vehicle will cost Rs.30 million without taxes. Does anyone holding these ministerial portfolios realize that this money is being paid by the average citizen? We are known to be a premier Buddhist country, can our ministers show some austerity, the core principle of Buddhism? Their actions clearly show that they do not care about the people. They are happy to receive increased allowances for fuel, travel, housing and telecommunication among other perks and privileges. As someone said, perhaps the second car should be an ambulance. It is vitally important for government to cut down on unnecessary expenses and we are yet to see such behaviour from the leadership.

Electronic Voting System

Recently, it was reported that an electronic voting system would be introduced to Parliament. Amid the displeasure of many on the cost of such a facility, one wonders whether the lack of this is the biggest bane of our country. On a more serious note, we must know that we only have 225 MPs and more often than not only about 150 MPs are present at the time of voting. With such a small number, though the present group of MPs is the most unruly lot in Parliament history, the best counting system is that of calling out the names.

Traffic Violations

Another hot topic is the increase in traffic fines. My question is whether anyone has done a proper study on this before raising the fines to the sky? I still remember how Mr. Athulathmudali would spend days and days studying a particular subject prior to either introducing or amending the laws. We must admit that we have an undisciplined society. Whether a person is driving a BMW a Bajaj, the drivers do not follow any rules. But the way to address this is not by increasing fines. Increase in fines will result in an increase in bribery. Motorists will be eager to palm off some cash to the cops and get away. The problem is indiscipline and the influx of vehicles on the roads. This is where we value Mr. Athulathmudali's problem-solving skills. He had the uncanny ability to solve problems without creating more problems.

The successive governments which administered this country have never been able to solve the problem of public transport. Buses are not the main mode of mass transportation. We need to invest in the Railways as well though it might take eight to ten years to see results. But instead of investing in such methods to improve public transport, the attempt to do so by increasing fines has given rise to other problems.

Witch Hunting

The people expected the Good Governance Government to catch the "REAL THIEVES" who stole EXTENSIVELY from the State. But this should not be "SEEN" as a witch hunt. I recently read a news item which said that a former STF officer has been remanded on charges of misusing a State vehicle. The government should have a proper system to catch the real culprits and not harass people.The MOTTO of the Bribery Commission and the Police Department should be "CATCH THE SHARKS AND INDICT THEM SUCCESSFULLY". What is worse is the media circus in this hunt. They can make or break public opinion aimed at these people and should not give the impression that the person is guilty of the offence. The promotion of ethical reporting must be led by the government together with the media institutions.

Corruption reaches new heights

The Good Governance team was thriving on the fact that the previous government allowed mass scale corruption. In fact, it was the feeling of disgust by the people of the fraud and corruption carried out with impunity during the previous regime that helped the new government to come to power. But unfortunately the situation today appears no different to what prevailed under the previous regime.
The Central Bank Bond scam showed that corruption had reached new heights. If the very institution which is supposed to safeguard the country's finances is allowed to be robbed, what kind of good governance are we talking about?

No support for local Entrepreneurs

Recently I read in a newspaper that a local small-scale paint company had been ordered by the Workmen's Compensation Board or the Labour Tribunal to pay a staggering Rs.1.2 million as compensation to an employee, dismissed during the probation period. The presiding judge did not seem to understand that this created a precedent and discouraged medium-scale entrepreneurs from providing employment. We must understand that small and medium-scale entrepreneurs are the backbone of the economy. They provide employment opportunities to hundreds of thousands of people in this country.
But successive governments have failed to recognize that and failed to "support them". The labour laws need to be amended to suit the present day, they must act as the protector of the Rights of the Employees and the Entrepreneurs. During LT cases the aggrieved employee does not even look for another job, just to build a case for compensation. This country has lost many a company due to unjust trade union action and labour strikes. The Wellawatte Spinning and Weaving Mills and the AMICO Industries are two examples.

A mountain of cases

It was recently reported that some 750,000 cases were pending in the lower courts. This is a clear example of 'justice delayed is justice denied'. Is there anyone interested in expediting these cases? Is the judicial system aiming to make the lawyers richer or to find justice for the people? Recently we came across a tenancy ejectment case which has been continuing for some 35 years. Those involved in the justice system seem to like more and more cases to make more and more money. What measures has the Good Governance leaders taken to expedite these cases and mete out justice to the litigants?

HandOuts – Out!

For almost 30 years Politicians have been distributing Tin and Asbestos sheets, bags of cement, and dry rations but have these made the lives of people any better? NO, but the politicians simply refuse to accept the fact that handouts to the poor is not the answer to alleviate Poverty, because politicians prefer to thrive on people's misery. When we have a majority of the 225 parliamentarians who are not suitably well educated or competent to administer the country, we should consult experts, professionals and specialists. During Mr. Athulathmudali's time, with all his education and pragmatism he used to always consult the best in the business. But the inflated egos of the ignorant prevent asking for help.

Who in their right mind will think that the distribution of Electronic Tablets among A/L students is the way forward to uplift our flawed education system?

Creating Jobs

As soon as MPs are elected they think that their primary job is to provide employment for those who are close to him or her. Unfortunately it does not occur to them that they should be creating policies to create job opportunities to people. So we have a situation that every time a new government or a new minister is appointed, a new set of people get jobs.
We continue to see the ministerial escort vehicles going at break-neck speed. Why can't they be themselves instead of assuming 'pseudo importance' to show all and sundry that a VIP is passing by? Why do they have to wear thick gold bracelets, gold rings on almost all their fingers, thick gold chains round their neck, a fleet of flashy vehicles, someone to carry their phones and in their process lose one's neck and head, seemingly a trend among parliamentarians. Their mannerisms show that we hardly have well brought-up people to represent us in Parliament because if people with a good sense of self-esteem and self-worthiness are elected to office, the chances are that their principles will remain unchanged. But the uncouth in Parliament will behave in a manner that will help them mask their insecurity.

Mr. Athulathmudali used to be in office on five days of the week because he genuinely worked for the people who could reach him. Nowadays, are the ministers available in office? The Parliament is in session only on eight to 10 days, the rest of the time the ministers should be in office. But we only see them perhaps on five days of the month. Perhaps they are afraid that their incompetency would be exposed.

Mr. Athulathmudali can teach all of us a thing or two about good governance. One important thing is his consultative process before taking any decision and his willingness to listen to others. He always got his priorities right; if it was education his priority would be the Students; if it was Trade, his priority would be the traders and entrepreneurs; if it was defense, his priority would be the soldiers. This is missing in the pseudo good governance and I hope that the few educated parliamentarians will realize that they have to deliver on their promises, if not they too may be ousted before long.