---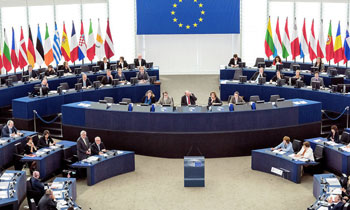 The resolution submitted by a group of Members of the European Parliament (MEPs) saying that the GSP+ should not be granted to Sri Lanka, was defeated by an overwhelming majority of votes in the European Parliament in Belgium today.
Speaking to the Daily Mirror from Brussels, Belgium, Deputy Foreign Affairs Minister Harsha De Silva said 436 members voted against the resolution while 119 voted in favour.
"Twenty two members abstained from voting on the resolution. We are very happy and it's all done now. All voting sessions are over. We successfully defeated the resolution which was presented against granting us the GSP+ tariff concession," Dr. De Silva said.
He said the next level of regaining GSP+ was the consent of the European Council of the Ministers which is a procedural step. "We expect there will be no objection at the Council of Ministers. Once they give approval, a gazette will be issued making it the law," he said.
He said the process of regaining the concession will go through the Council of Ministers around May 11.
The group of MEPs tabled the resolution in the European Parliament against granting the GSP+ tariff concession to Sri Lanka citing concerns over key issues like human rights.
The resolution cited the report of the Office of the United Nations High Commissioner for Human Rights on Sri Lanka issued on February 10, 2017 has concluded that the measures taken by Sri Lanka since October 2015 have been "inadequate to ensure real progress", and the fulfilment of commitments has been "worryingly slow." (Lahiru Pothmulla)