---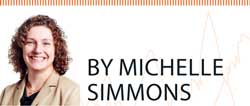 The global workplace is evolving and women are the next emerging market in the world (Ernst and Young, 2013).

The female labor participation rate in Sri Lanka stands at 35.9 percent (Department of Census and Statistics - Sri Lanka, 2Q17). Furthermore, Asia Pacific is home to 700 million adolescents or 45 percent of the world's youth population. The likes of which will lead to an increasingly diverse workforce with people possessing different upbringings, beliefs, principles and motivations; the subject of my talk at the Female Futures Forum 2017 held in Colombo, Sri Lanka.

There have been serious gains in the number of women graduating university and then entering the workforce. But that pipeline of educated, experienced women starts to leak when you look at the number of women assuming leadership roles. As a result, traditional workplace cultures need to change for businesses to remain competitive as the workforce evolves.

Empowerment has always been at the core of our industry and is core to Microsoft's mission to enable every person and every organisation on the planet to achieve more. When we talk about empowering people, we simply mean that with the right tools, anyone can become anything. Empowerment, therefore, is key to building a diverse and inclusive workforce.

At Microsoft, we have been on a journey to leverage the strength of our diverse workforce through greater inclusion. After all, the diversity of our workforce and the inclusion of talented women from different backgrounds are the fuel that keeps our engines of innovation and growth running.

Create a more inclusive culture
It is important to have an inclusive workforce to be productive and competitive. However, unconscious bias—or the attitudes and stereotypes that affect our understanding, actions, and decisions in an unconscious manner—can work against this in unintentional ways.

For the past several years, we have set goals to increase diversity and inclusion across the company. And if there is one thing we have learned, building an inclusive organisation is very much about the attitude and behavior of our leaders. It takes strong leadership and unwavering accountability, starting at the very top of the company.

As such, we have invested in unconscious bias training across the company, starting with leaders and then expanding unconscious bias training to reach every single one of their employees. Better yet, we have made this training publicly available via our global diversity and inclusion training website
Empower people

Wouldn't it be nice to work for a company that harbours smart, curious people who reflect all dimensions of diversity? Our employee resource groups (i.e. disability; women; Asians; Blacks; gay, lesbian, and transgender; Hispanic/Latino; and parents) represent many different segments of our population and serve as outreach mechanisms between diverse communities and Microsoft as a whole.

These groups help support important business initiatives—from recruiting and retention to the marketing of Microsoft products and services. During my tenure at Microsoft, I have been both a participant and a speaker at our 'Women @ Microsoft' events and know personally the impact that this investment can have on the empowerment and retention of employees. Leaders that hope to inject diversity and inclusion in the workplace will need to scale learning and career development through such programmes.

Expand the pipeline
Tech companies are often criticized for their slow process in employing more women and other underrepresented groups. The reasons range from traditional mindsets to the lack of females in the STEM pipeline. At Microsoft, we hope to collaborate with other technology companies and non-profits to broaden the pipeline of diverse talent flowing into the industry.

Through Microsoft YouthSpark - a global programme designed to help children prepare for the workplace of tomorrow - we have built partnerships with more than 65 schools, trained over 35,000 teachers and created new opportunities for more than one million young men and women in Sri Lanka. Annual hour of code sessions, and student hackathons, have given them a glimpse of what STEM and a career in technology can offer. We have also invested over US$11 million towards building a future-ready generation in Sri Lanka since 2006.

Today, our board of directors is among the most diverse of any company in technology, with women and ethnic minorities representing six of our 14 positions.

Delight your customers
Leveraging global diversity and inclusion will help create better ideas and better products to serve customers. Over the last several years, we have hosted an annual ability summit which brings engineers, designers and other tech professionals together to work side-by-side with people with disabilities, who represent 15 percent of the world population, to help create the next wave of great, accessible products and services that will help them achieve more. Customers are aware of the needs of the people with disabilities and make purchasing decisions based on how companies treat them.
During my speech at the Females Future Forum, I challenged more men to become a part of the conversation. I also suggested to women the following advice: Be unapologetic - meaning let go of the 'guilt' that often keeps us caught in the middle between work and family; seek out diverse feedback; be part of the solution; garner the support of your partner; and as Sheryl Sandberg famously said "Lean In." As businesses face stiff competition, workplace models across industries are also being scrutinised. Therefore, leadership in this age requires a collaborative mindset, and an ability to collectively envisage a diverse and inclusive future.

(The author is the General Manager for Southeast Asia New Markets of Microsoft Asia Pacific)