---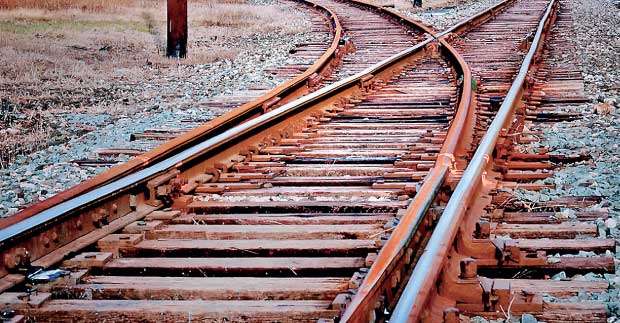 Neighbouring India has trains running Apps which allow passengers to be aware of train delays and where the trains are located at any given time. This facility is so convenient for passengers who experience frequent train delays, which take place especially when Sri Lanka Railways cancels trains without providing back-up trains.
General Manager of Railways S.M Abeywickrama said that if Sri Lanka Railways was unable to provide a train following a delay, the authorities are able to provide compensation to passengers.
But passengers who are travelling for short distances won't wait to receive the compensation, being
aware of the usual long process involved in getting work done in a Government institution.
"We have already paid customers in the absence of trains during occasions such as strikes and have also provided free bus services during such strikes. We offer compensation on days when there are strikes, on days when we exactly know that there won't be any trains operating," said Abeywickrama.
Answering a question as to why the railway services aren't developed and updated to suit the present demands, Abeywickrama said that the railway services are being used by a massive crowd which had increased recently.
"Not only the scarcity of trains, but the presence of having only a few railway lines has become a barrier for us in providing a good service. Between some places like Fort and Maradana, there are only a limited amount of lines, which further adds to the train traffic during peak hours. Another line is essential between Fort and Maradana," said Abeywickrma.
Additional line for problem areas
As many as 340 trains run daily. Therefore more railway lines are required. "We are planning to add a line to the problematic areas like Polgahawela and Kurunegala in the future. We have recognized several locations like that where there is a need to add more lines and reduce the traffic," he said.
"15 new trains, including six from India and nine from China, have already been ordered. Additionally, 160 train carriages and 22 engines will be bought by next year. We would be able to develop the current railway service by the mid half of next year. We have already started several projects to renew a number of frequently used dilapidated carriages. The Railway Department itself is carrying on one project," he said.
Nine renewed carriages after being connected have commenced passenger transportation recently. These carriages were renovated with the support of the private sector.
"We are planning to continue with this project. We admit that sometimes trains get delayed due to technical faults or traffic lines. If one train breaks down, the next one to run on the line would be definitely late. Anyway we have informed the Railway Maintenance Section to keep lines fully serviced. Despite some old railway lines are being maintained daily, there are some places where the maintenance work has stopped. We have to replace rails at some places. Much funds are needed to import sleepers. If those replacements are not made, we have to put speed limits to certain points.
Many vacancies
No recruitment has been made to fill voids at the top positions, hence a number of vacancies remain. There is a shortage of train drivers, guards and station masters. There are low salary scales associated with certain sections. Employees recruited at executive level have been inactive for years.
A private party was tasked with the cleaning of trains. This was following a tender process initiated by Dhawana Bala Upa Department.
Commenting further on issues related to Sri Lanka Railways, Withanage said that the railway tracks in Sri Lanka belong to the 'stone age' and lack basic essential facilities
Train accidents-which include suicide attempts-have hugely burdened us. We ourselves have to take the victim to the nearest hospital and such actions cause an unavoidable delay," said the General Manager.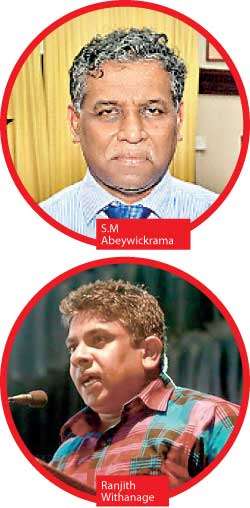 What's unfortunate is that a few days after the newly modified train was launched, passengers had completely destroyed it.
National Movement for Consumer Rights Protection ( NMCRP ) Chairman Ranjith Withanage said that Sri Lanka Railways does not have a method to offer compensation to passengers during train delays.
Commenting further on issues related to Sri Lanka Railways, Withanage said that the railway tracks in Sri Lanka belong to the 'stone age' and lack basic essential facilities.
"Railway Unions carry out strikes all of a sudden despite the fact that there are thousands of people waiting to reach their destinations. Passengers do not have as option, other than disembarking from the trains and finding some other mode of transportation. Sri Lanka Railways should pay the entire ticket fare to passengers if they are unable to provide another train." he said. Speaking elaborately on passenger rights, he said that passengers are not safe while travelling in trains. He added that there had been instances when passengers had been wounded and a few had died after stones were thrown at them recently.
Withanage further noted that passengers are not offered a worthy service in keeping with the price they pay for tickets.
He also mentioned that passengers need to fulfill certain responsibilities. "Sagging seats, food wrappings and unclean walls are common signs in trains. Passengers steal light bulbs, break fans and glass windows, throw trash out of windows, cut seats for fun, travel in cliques singing and joking aloud and disturb fellow passengers. Some carriages lack electricity hence it is not safe for females to travel alone at night. Even during the day women clad in jewellery have been victimized by thieves. Our people still have an uncivilized attitude when it comes to protecting national services like this," he said.
Many people die as a result of accidents which happen when they travel on the foot-board of the train, due to lack of space inside. We still have the same Railway lines built by the British. Those have not been reformed or developed. Trains still run at certain speed limits which have not been updated to suit the modern era. If the relevant authorities solve these issues, especially the issue with the speed, citizens might use trains more frequently to travel, reducing the traffic congestion, air pollution and sound pollution in return.
We have been asking the Government to provide canteens, sanitary facilities, proper lighting, comfortable seats instead of 'hard, nearly vertical and narrow seats' and to increase the speed limits. All our requests have been ignored so far. Many countries in the world have methods and systems to offer compensation during train delays. The compensation depends on the operator travelled with, type of ticket and the length of the delay. Trains are operated by train companies in other countries and they do update the 'Passengers' Chart' on which the compensation schemes are displayed. According to internet sources, details regarding the situations associated with trains and other related information are available in the Passenger Chart.
The issues within Sri Lanka Railways must come to an end. Sri Lanka Railways should be able to provide a quality service to the general public. The passengers on the other hand have a responsibility in protecting national assets. The most fitting solution to road traffic would be a developed train service. It will be a long wait until the day arrives when the relevant authorities understand the importance of developing the railway services in Sri Lanka.
---
RPTUA contemplates strike
At the time of writing, The Railway Professional Trade Union Alliance (RPTUA) was contemplating to commence a countrywide strike by tonight (May 08) with the participation of Railways Operators, Supervisors and the Officers union.
---