---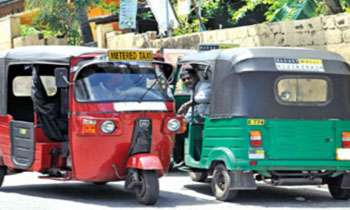 The Transport Ministry would appoint National Transport Security Commission to study and analyze the ban imposed on three-wheeler passenger transport, sources said.
The Government earlier considered banning the issuing of trishaw driving licence to persons less than 35 years of age.
The existing National Council for Road Security will function as the National Transport Security Commission for the relevant task, Deputy Transport Minister Ashok Abesinghe said.
"There are more than 700, 000 three-wheeler drivers below 35 years, while the total registered number of three-wheelers are 1, 200, 000," according to the Chairman Sunil Jayawardena of the Self-employed Three Wheeler Drivers Union.
"The ban is still not in operation and the matter is being investigated and public opinion will also be entertained before coming to a solution," the deputy minister said. (Dayaseeli Liyanage)