---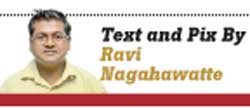 The Sri Lanka Police which celebrated its 151st year on September 7th took our minds back to the year 1864. This was the year when history recorded the death of constable Sabhan, the first Sri Lankan policeman to die while on duty. If we turn the pages of time to that era there were several uprisings. These were the times of the British and the downtrodden masses were suppressed. Those who had power and wealth exercised control over the less affluent. The acquisition of wealth happened in a disproportionate manner. One person who stood against this injustice was folk hero Saradiel.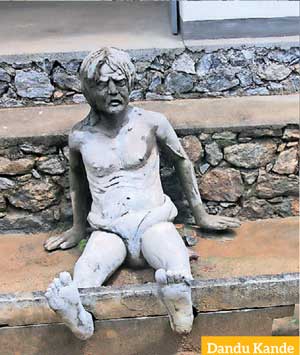 Those were the times when people used the jungle to answer a call of nature, citizens received a temple education and farmers religiously attended to their paddy fields. A common saying that a person might go astray due to the misdeeds of another, was prominently applicable then with happenings in society giving ample examples of this dictum. The victim of such a circumstance was Saradiel (1832-1864), who lived in a village called Uthuwana, in Mawanella.

Like most other children in the village Saradiel received an education at Illukgoda Temple. But that education was cut short due to Saradiel having a brawl with another student whose father wielded power in the village. The parents of this child framed that Saradiel stole a piece of jewellery from their son. Saradiel, who was 12-years-old then, spent several days in Police custody. It's said that this incident had a huge impact on Saradiel's life.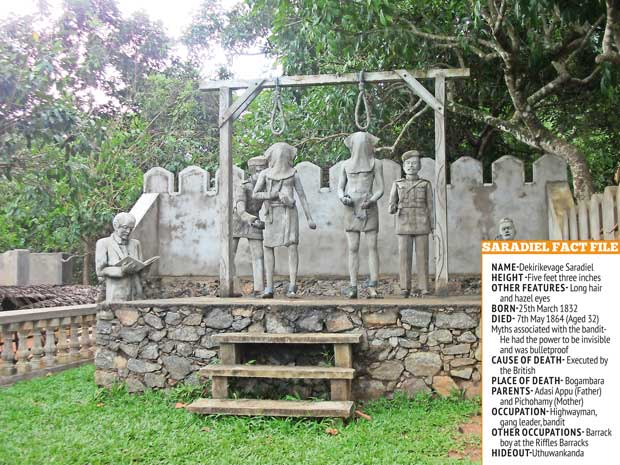 We are living during a time when most television stations are now telecasting tele dramas which arouse patriotic feelings. Maharaja Gemunu and Muthukuda take us to the times when Kings ruled this island. There were uprisings even then. Most of them are documented. Mathalan and Veera Puran Appu were folk heroes and stood up against injustice.
How could Saradiel have changed two things which were so close to his heart like name and religion within the short period of a day?
Their lives touched the common man so much that film directors were convinced that their life stories should be told via film. But no worthwhile effort has been made to date by film producers to tell the public that such a character as Saradiel existed 153 years ago. This is perhaps one reason why Dr. Ariyasena U. Gamage, the former Chief Medical Officer of Mawanella, spent his savings on building 'Saradiel Village' in Unthuwana on a six acre block land. Saradiel Village offers the public an opportunity to go back in time and observe how simple life was in this island. But concealed under this simplicity we can observe enough traces of man's desire to acquire wealth and power. And the quickest way to obtain this was to play in to the hands of betrayal. From the times of the kings up to the times of highwayman and gang leader Saradiel, most of the Sri Lankan heroes perished because there were those willing to betray.

The story of Saradiel also depicts how human perspective can be contrasting like night and day. The Sinhala writers and historians look up to Saradiel not as a bandit, but as a folk hero. The little literature available about him reveals that he had the fortune to gather public support and sympathy. When at his peak Saradiel's gang had 300-400 members. It's said that as many as 5000 people came to witness him being sent to the gallows. People mourned his death and asked The Gods above to save him when the authorities were preparing the gallows for Saradiel's hanging.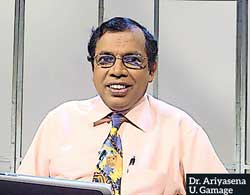 But English literature about Saradiel sows seeds of scorn and hatred when referring to him. Another important fact that should be highlighted during the time of Saradiel was the harmony in which the Sinhalese and Muslims lived. During present times we saw how a leading monk tried to set the Sinhalese against the Muslims. It was heartening to see the monk's efforts failing to bear fruit. It's with a lot of interest that this writer underscores the fact that Saradiel's most trusted ally was a Muslim named Mammale Marikar, whose real name was Mohammed Lebbe. Those were times when the society practised both polygamy and polyandry. A woman named Thangamma, the wife of merchant Cadar, had an affair with Saradiel. Marikar was Thangamma's brother. These statistics show that about a century ago Sinhalese and Muslims lived in harmony and even considered each others company for business dealings and human relationships. Saradiel's romance with Thangamma is a classic examples of this.

According to astrological calculations, Saradiel's planetary positions indicated that he would be guided by wrong thoughts. He was born with debilitated planetary combination known as 'Kalasarpa Yoga'(When all planets are trapped between Rahu and Kethu). Astrologers state that those born with this debilitated planetary combination will eventually have a failed life, even if they do enjoy a few successes.

History reveals that Saradiel was very strong despite being small-made. He possessed many skills. He was known to be fleet-footed and athletic. He could even disguise himself as a woman. Above all he had a very sharp mind and could think his way out of trouble. Once he was captured. Those who had captured him had decided to break journey for the night. Saradiel had money in his possession and had bought liquor for his captors. The bandit had then slipped away when his captors were fully intoxicated!
This sharpness of mind he maintained till the time he was captured. But what we got to hear about him after his capture makes us wonder whether his mind became clouded.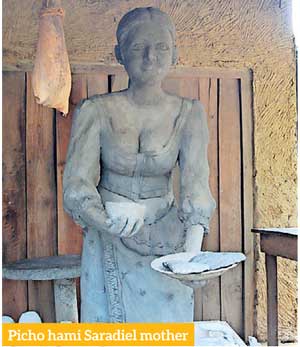 Literature related to Saradiel reveals that at the time of death he had converted to Christianity and even changed his name to Joseph. All this was due to the influence of a Christian priest. Critics can pose the argument that the Christian priest gave the bandit a new beginning in the way a person could view life. Had Saradiel realized some truth in life just before he died? We know that Saradiel was a Buddhist. There is a statue at 'Saradiel Village' which shows the bandit and his mother offering alms to a priest. This creation depicts the faith he had in Buddhism. But like all bandits, terrorists and murderers at the time of being captured Saradiel too seemed to have not been in his senses. Otherwise how could a person change two things which are so close to his heart like name and religion within the short period of a day?

Saradiel is a folk hero to the villagers of Uthuwana despite the bandit having had 121 cases filed against him. People were moved to tears at the time of his death. This could be the last occasion in Sri Lanka's recorded history that people in large numbers shed tears when a criminal was sent to the gallows. To be spoken about even a century later and have a 'village' build in his name makes this writer express the sentiment; not bad for a bandit! Many more unrecorded tit bits about Saradiel may surface as writers and historians continue to research and write about him. Like how Saradiel clasped his hands and told a large gathering of people who came to witness his execution, this writer too tells Saradiel fans, "Adios, till we meet again".