---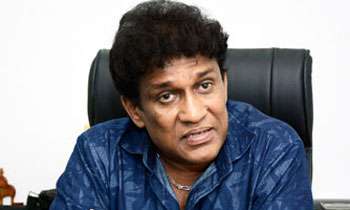 Political parties representing the minority communities in the ruling coalition are seeking a written assurance from the government to conduct the provincial council elections without further delay, far-reaching constitutional amendments and the criminalisation of hate speech, a minister said yesterday.
Tamil Progressive Party Leader and Minister, Mano Ganesan told Daily Mirror that parties such as the Sri Lanka Muslim Congress (SLMC) and the All Ceylon Makkal Congress (ACMC) would seek a written agreement from the government in this regard.
The minister said any constitutional amendment should cover the executive presidency, electoral reforms and political solution to the North and the East as a whole and that these parties would urge the government to amend the Penal Code to criminalize hate speech.
Commenting on the provincial council elections, he said these elections should be conducted without further delay.
"They should be conducted under the old system of proportional representation. After May Day we will submit our request to the government," the minister said. (Kelum Bandara)