---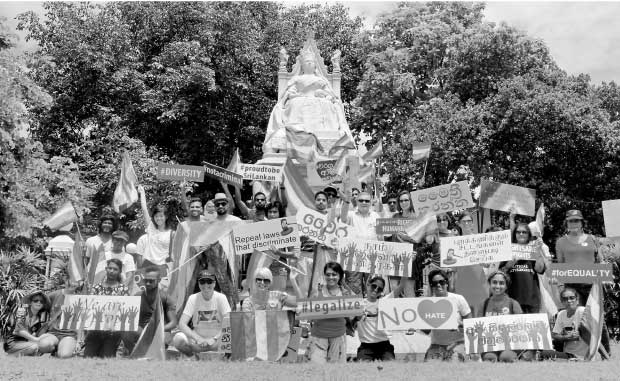 "Rights are won only by those who make their voices heard." – Harvey Milk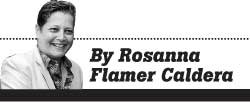 Finally, the month of pride is here and EQUAL GROUND is ready to dazzle Colombo for ten long days with the much-loved events from past years along with a few new additions.
Colombo PRIDE has been a catalyst for the past 13 years for EQUAL GROUND to bring about awareness regarding the queer community and celebrate our differences in a conservative, heteronormative society which still criminalises homosexuality. Colombo PRIDE today is a much-awaited calendar event for the LGBTIQ Community as well our allies to come out and show support for a unified cause.
But let's first look into Pride and the origin of this Meta celebration. Pride events, especially the modern day parade stemmed as a response to the police brutality and the lack of civil rights in the 1960s. The very first Pride Parade marched in the streets of New York in 1970 commemorating the stonewall uprising and was joined by the other states consequently. As the pride parade spread across the United States & then the globe, Pride became symbolic for breaking away from the marginalisation of the gender and sexuality expectations of the heteronormative society we live in.
We live in a society that is heavily influenced by straight ideologies, these ideas are then presented as absolute and used to control whoever is different and does not fit into this rigid system. Queerness in itself is synonymous for difference and oddity and the larger LGBTIQ community embraces this because we understand we don't always fit into these moulds that have been placed for us. Pride signifies the exemplification of an openly queer person and the support they receive from our allies to live a life of liberty without criminalization or discrimination.
Over the years, queer people across the globe have stood up for their rights and yet we still live in a time where incidents such as the Orlando shooting, the brutal murder of 2 LGBTI journalists in Bangladesh, the 141 gay men arrested in Indonesia, the concentration camps in Chechnya, and the Homophobic attacks in Russia. Now more than ever, it is vital to show that as a community we are strong and we detest these heinous attacks on us. Pride brings about awareness and a sense of belonging which is a fundamental human right expected by many but that is denied to LGBTIQ persons in most societies we live in. Thus, the theme of this year's Colombo PRIDE to "Challenge and Change". The queer community as a whole is extremely diverse and coming out of the shackles of society helps break the vicious stereotypes that have been placed to outcast the LGBTIQ community from mainstream society. As we come out, we challenge these norms and help change how we are represented. We too as humans simply seek to be loved and accepted.
Through the events held for Colombo PRIDE, we commemorate the hardships the queer community has faced over the years and cherish those who paved the way before us. What today's generations can also take out of Pride is the importance of embracing one's own unique self and the importance of feeling comfortable in their own skin which is not limited to the queer community.
Colombo PRIDE began in the year of 2005 with a few modest events. Today it has grown to be a 10-day celebration that nourishes not only queer identities but also the culture of the larger queer community of Sri Lanka. We will be organising the uber successful rainbow bus parade from last year which slowly but steadily bring us visibility amongst mainstream society.
It is a perfect representation of celebrating diversity for everyone in the community as well as the general public. We as humans, crave to be accepted for who we are and yearn to enjoy fundamental civil liberties that let us live and love freely without discrimination and criminalisation
Colombo PRIDE will also be adorned with other beloved events such as the Art and Photography exhibition, the Pride Party, the Film Festival, the Song and Dance festival, the Corporate Round Table, IDEA Junction and the Kite
Festival that everyone is looking forward to attending. We try to organise a diverse range of events to include every aspect of queer culture which this year, includes a corporate discussion to help sensitise the corporate community in Sri Lanka and encourage them to embrace diversity in the workplace.
The Abhimani Film Festival (formally Celluloid Rainbows) which showcases local and international feature and short length movies from across the globe, holds a special space amongst the celebrations as it is the oldest Queer Film Festival in the South Asian region and the only Queer Film Festival in Sri Lanka. Not only just for its entertainment value, Abhimani is mainly aimed at educating all communities on the issues that are faced by the Queer communities daily. The Idea Junction event will unify queer organisations, individuals and allies giving them a platform to approach the community about how they are working within the community for its betterment.
We want to stand united and bring about sound change in our society and nourish other organisation as we go because this is what being queer is about. As queer persons, we are an example to our society to find similarity in our differences and we hope to create a brave new country that is unapologetically unique.
Ultimately Gay Pride is a massive event that comes down to representing basic human rights. It is a perfect representation of celebrating diversity for everyone in the community as well as the general public. We as humans, crave to be accepted for who we are and yearn to enjoy fundamental civil liberties that let us live and love freely without discrimination and criminalisation. So, come join us from June 15 – 25, 2017 and show us your support and have a whole lot of fun at this annual rainbow pride festival.
Visit the Colombo PRIDE Facebook page at www.fb.com/ColomboPRIDEsrilanka for all the latest updates.