---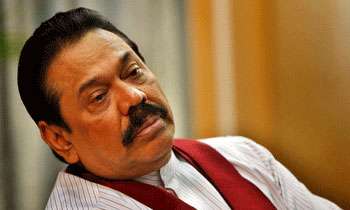 During the 2015 presidential election, large payments from the Chinese Port Construction Fund flowed directly to campaign aides and activities of former president Mahinda Rajapaksa, who had agreed to Chinese terms at every turn and was seen as an important ally in China's efforts to tilt influence away from India in South Asia, The New York Times reported in an article published on June 25.
The article said the payments were confirmed by documents and cash checks detailed in a government investigation seen by the New York Times.
The article published by Maria Abi-Habib of The New York Times said though Chinese officials and analysts had insisted that China's interest in the Hambantota Port was purely commercial, Sri Lankan officials said from the start, the intelligence and strategic possibilities of the port's location were part of the negotiations.
"Initially moderate terms for lending on the port project became more onerous as Sri Lankan officials asked to renegotiate the timeline and add more financing. And as Sri Lankan officials became desperate to get the debt off their books in recent years, the Chinese demands centered on handing over equity in the port rather than allowing any easing of terms. Though the deal erased roughly $1 billion in debt for the port project, Sri Lanka is now in more debt to China than ever, as other loans have continued and rates remain much higher than from other international lenders," The New York Times reported .
At least US$7.6 million was dispensed from China Harbour's account at Standard Chartered Bank to affiliates of Mr. Rajapaksa's campaign, according to a document, seen by The Times, from an active internal government investigation.
With 10 days to go before polls opened, around US$3.7 million was distributed in checks: US$678,000 to print campaign T-shirts and other promotional material and US$297,000 to buy supporters gifts, including women's saris. Another US$38,000 was paid to a popular Buddhist monk who was supporting Mr. Rajapaksa's electoral bid, while two checks totalling US$1.7 million were delivered by volunteers to Temple Trees, his official residence.