---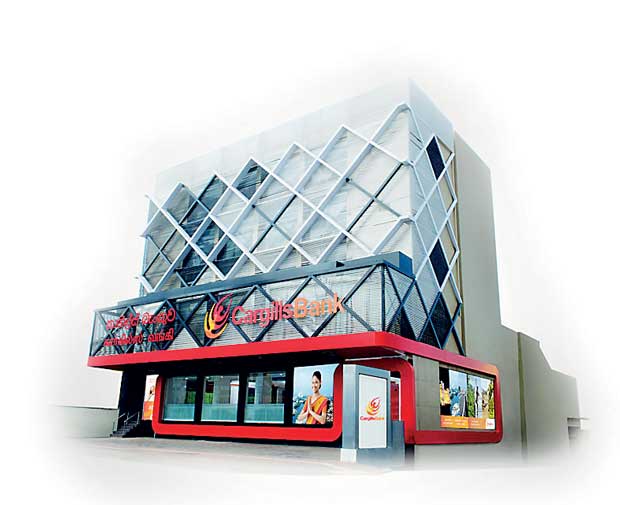 Cargills Bank has partnered with TransferTo, a leading cross-border mobile payments network for emerging markets, enhance and strengthen its remittance services offered by the bank.

The partnership provides customers worldwide the convenience of sending money from over 60 countries across TransferTo's global network, to beneficiaries in Sri Lanka.

Beneficiaries can now collect cash remittances from 17 Cargills Bank branches and at over 330 Cargills Food City outlets island wide. In addition, customers will receive a 5 percent discount on their purchase when they collect cash remittances at any Cargills Food City outlet, which are open between 8 a.m. and 10 p.m. 365 days of the year.

"As a bank which understands the DNA of its customers, we are pleased to strengthen our remittance services by partnering with one of the world's leading money transfer networks: TransferTo. The integration of mobile financial services with commercial banks to provide delivery of remittance will boost the formal remittance inflow to the country, particularly in the rural and remote areas and the beneficiaries would be able to collect them from any of our 330 Cargills Food City network. We are the pioneers in digital banking and innovations, so therefore these digitalized services will bring more efficiency in the remittance delivery system by cutting costs and travelling times of our customers," said Buddhika Perera – Head of Retail Banking at Cargills Bank. TransferTo CEO, Peter De Caluwe added, "Remittances represent a very important source of income for Sri Lanka - both from an individual and economic perspective - so it's essential that the correct infrastructure exists through which people can send and receive money. TransferTo is committed to powering international money transfers for Cargills Bank, enabling their customers to seamlessly send money from across our global network, directly to their loved ones back home in Sri Lanka".

With a key focus on emerging markets, TransferTo's network interconnects over 1500 partners including banks, mobile network operators (MNOs), mobile money operators, digital financial services firms, mobile wallet providers, banks, NGOs and international e-commerce merchants, allowing these players to perform digital payments globally.

TransferTo is a leading global Cross-Border Mobile Payments Network which interconnects financial institutions and digital financial service providers globally to facilitate real-time international mobile airtime top-ups and money transfers to and from emerging markets – all through one single API connection and one global compliance framework. The company is headquartered in Singapore, with regional offices in Miami, London and Dubai, and local representation across Mumbai, Jakarta, Kuala Lumpur, San Salvador, Nairobi, Dakar and Barcelona. TransferTo was founded in 2005.

Cargills is a brand that has been faithfully serving Sri Lankans for 173 years, built on a foundation of values and ethics. True to this heritage and the ethos of 'Banking on the Human Spirit', Cargills Bank is asking banking to the masses by being inclusive and accessible.

The Cargills Cash Savings Account is available at over 330 Cargills Food City outlets – allowing you to do grocery shopping and banking at the same place at your convenience. The Cargills Bank Debit Card with special offers is now a 'must have' for discerning customers.

Cargills Bank's head office is in Colpetty with branches at Maitland Crescent, Maharagama, Old Moor Street, Wattala, Kandy, Peradeniya, Nuwara Eliya, Ratnapura, Thanamalwila, Matara, Galle, Kurunegala, Kaduruwela, Vavuniya, Chunnakam, and Jaffna.