---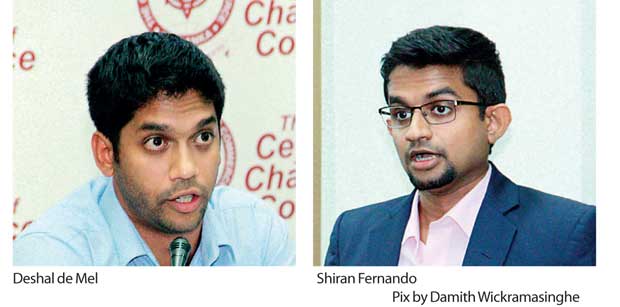 By Chandeepa Wettasinghe
The independence of the country's Central Bank is likely to be tested in 2017, a development that could undermine the macroeconomic gains made in 2016, economists cautioned during a forum in Colombo organised by the country's leading trade chamber last week.
"Going forward, if there is slightly increasing pressure from the government towards the Central Bank to ease off in terms of allowing the rupee to depreciate, to ease up on interest rates and so on—again these are part of the independence of the Central Bank—and this year it's going to be tested quite a bit," Sampath Bank Director Deshal de Mel said.
In fact, the last two months of 2016 were highlighted by Finance Minister Ravi Karunanayake's attempts to invade the authority and autonomy of the Central Bank.
Karunanayake was said to have been critical of Central Bank Governor Dr. Indrajit Coomaraswamy for not pegging the rupee below Rs.150 to a US dollar, despite the dire straits the country's foreign reserves were already in even without defending the rupee.
Karunanayake then went on to campaign to seize more functions and responsibilities directly falling under the Central Bank for his ministry.
He also accused the Central Bank officials with vested political interests sabotaging the rupee and vowed to unveil the names of those causing disruptions soon, a promise yet to be fulfilled.
Karunanayake, in the budget 2017, directed the banks to lend to several identified areas by the government and also proposed to set up a national payment platform under the Information and Communication Technology Agency (ICTA)—both falling under the purview of the Central Bank.
However, de Mel said that Sri Lanka's macroeconomic environment has improved under Dr. Coomaraswamy. "We've had some very good developments in the past few months in terms of the rupee and tighter interest rates," he noted.
Senior economists and trade chambers also came forward to defend the independence of the Central Bank and its Governor Dr. Coomaraswamy, whose reputation helped Sri Lanka to raise low cost of financing from international markets.
President Maithripala Sirisena, who recently claimed responsibility for appointing Dr. Coomaraswamy—after widespread pressure from civil society groups—is yet to defend him publicly in the face of Karunanayake's belligerence.
Frontier Research Lead Economist Shiran Fernando noted that removing Dr. Coomaraswamy from his post would have negative repercussions and could even reverse the gains made last year.
"If the authorities try to remove him, we will lose the whole of 2016," he added.