---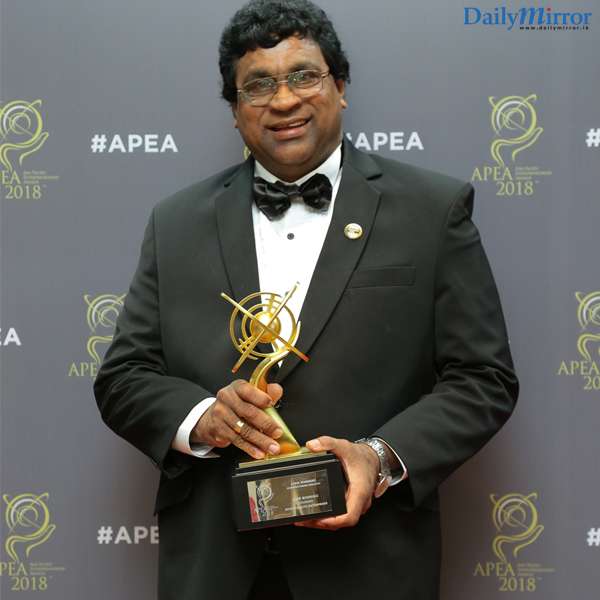 The founder of Bopitiya Auto Enterprises, a leading pioneer in manufacturing, distributing and exporting motor spare parts proudly made in Sri Lanka, Jude Rodrigo was recently named the most outstanding business leader in the manufacturing industry at the Asia Pacific Entrepreneurship Awards (APEA) 2018.
Held in Colombo for the fourth time, APEAwas graced by Hon Minister of Industry and Commerce Rishad Bathiudeen. Hon Minister Tourism Development, Christian Religious Affairs and Land John Amaratunga, President of Enterprise Asia Dato' William Ng, and Chairman of International Chamber of Commerce Sri Lanka Dinesh Weerakkody also joined the event. Organized by Enterprise Asia, the award recognizes entrepreneurial excellence, sustainability and innovation. The award series is also held in Malaysia, Indonesia, Brunei, Singapore, Hong Kong, India and China.
An ISO 9001:2015, ISO 14001: 2004 certified company with many accolades and recognition, Bopitiya Auto Enterprises(BAE) today manufactures over 500 auto component varieties for different vehicles especially automotive fastening, suspension components, automotive leaf springs and accessories, including hanger bolts for multi-storied buildings and custom-designed light engineering products. The company also has a green manufacturing plant which produces best quality leaf springs that are in line with international standards.
'Entrepreneurship is a challenging journey. It's the persistency and creative thinking through innovations that immensely added value in my enterprising effort to be a prominent entrepreneur in motor spare parts manufacturing in Sri Lanka,' said BAE Founder Jude Rodrigo.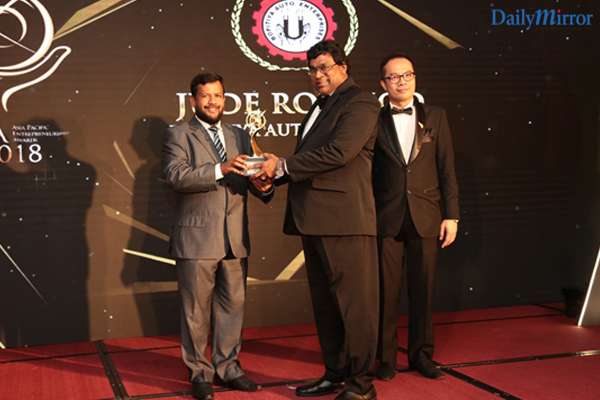 'We consistently strive to deliver authentic durable products that are well compatible with local road conditions and ensure that our strategies are prioritized around evolving customer satisfaction. We are confident to always explore new methods, expand onto many international markets, diversify the company's portfolio and establish it as a prime brand in the auto components market both locally and globally,' Rodrigo further said.
The company is also nominated as a 'model factory' in the country by Japan-based Asian Productivity Organization (APO) for its unique creative thinking pattern and the founder's continuous commitment to practice concepts such as 5S, Kaizen, JIT, TPM and TQM when implementing business strategies.
With over 37 years of unparalleled service, BAE has also been named Most Outstanding Exporter by the National Chamber of Exporters with many prestigious awards such as National Gold for Business Excellence by National Chamber of Commerce (NCC), National Crystal for Industrial Excellence by CNCI, National Gold for Entrepreneur by FCCISL, National Gold for SME Brand of the Year by SLIM, National Productivity Award by National Productivity Secretariat, a triple-award namely Best Energy Efficient, Best Productivity Award and Best Enterprise Awardat the Entrepreneur Awards 2017 by the National Enterprise Development Authority (NEDA) and NCC; topping a total of over 60 awards both locally and internally.