---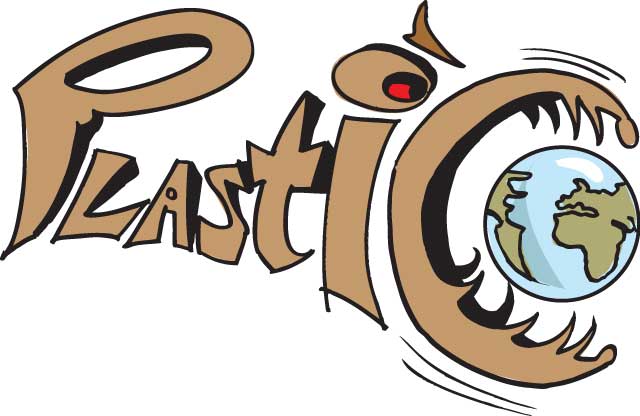 Most of us have a tendency if not a temptation to prefer what is easy and comfortable. Opting for plastics is one of these dangers. We need to become aware of the catastrophic effects of plastic and the throw-away culture whereby we just discard plastic cups and straws, bottles, bags and other items without using biodegradable items or going through of giving the plastic items for recycling.
According to the Australian Broadcasting Corporation (ABC), most people believe life without plastics is unimaginable. All over the world, it has become central to the way we live our lives -- from everyday items like food packaging and water bottles, to sophisticated high end products. ABC quotes an environmental lawyer as saying that he quantified and estimated that about eight million metric tonnes of plastic entered the ocean and the quantity is increasing every year.
Other scientists also say vast amounts of our discarded plastics are ending up in the ocean. They say that there's so much plastic going in and they have no idea where it is. Working out where that plastic ends up and what impact it has on our oceans has become a major concern for many marine scientists. An environmental scientist says that submarine pilots know when they are at the bottom of the sea when they see the plastic. Some are undertaking research to see if plastic is making its way into the food chain, others are looking into the impact on marine life and the environment, ABC says. It's not worth throwing away plastic bags. You should just season them well and eat them directly because they're going to end up back on your plate, one way or another, a Marine Scientist quipped.
It's not about not using plastic, it's about using them much more smartly. And what that, in my view, is going to take is rethinking the way we produce, use and dispose of plastics, a Professor of Marine Biology says. According to the Cable News Network (CNN) experts, there is also a positive counterpoint to this disastrous plastic throw-away culture. Plastic straw manufacturers are bracing for big changes. The tide is turning against their product. Sri Lankans also should take a lesson from this and become eco-friendly citizens instead of just doing what they want, without discipline and responsibility. The government also should educate the people on these measures and its leaders, along with religious and other leaders also should set an example to the people by not indulging in the plastic throw-away culture. According to CNN, research shows there will be more plastic than fish by weight in the world's oceans by 2050 and straws are a major factor because the vast majority is not recycled.
Britain's Environmental Secretary Michael Gove said, "We want to do everything we can to restrict the use of plastic straws and we're exploring at the moment if we can ban them." Major British restaurant chains, including Pizza Express and Wagamama, have already stopped using them. They are trying to fight pollution on an enormous scale. The Marine Conservation Society estimates that 8.5 billion single-use plastic straws are thrown away every year in Britain alone.
Most are not recycled and many end up in waterways and ultimately, in the oceans. Plastic straws are now among the top 10 waste items found on beaches. Britain's Plastico has started selling straws made from alternative materials, such as paper and plant-based substances. Drink stuff, a catering equipment retailer, saw a dramatic increase in demand for more environmentally friendly straws last year, spokesman Buzz Seager told CNN. But cost is a big issue. "The price differences between disposable plastic straws and eco- alternatives are still a barrier to venues adopting them," Mr. Seager said. "[Plastic] is a good material and very useful material, the problem is waste collection and the lack of recycling," said Plastico CEO Caroline Wiggins.
In Sri Lanka, besides educating the people, the government should give incentives to creative, innovative and enterprising research specialists to go into large scale production of non-plastic cups and straws, bags and other packing material. Incentives also could be given to those who properly recycle plastic materials so that we would not become a plastic country, but a just society.