---
Conservation verses extinction: Where do jumbos stand today?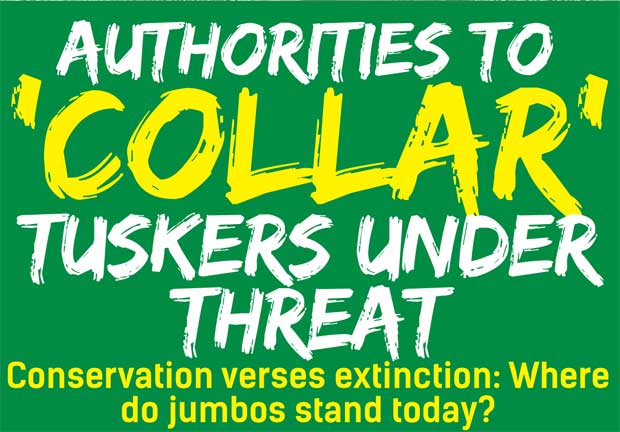 News of five tuskers being shot dead inside two weeks made headlines in newspapers, thus raising doubts among authorities and experts in the field. All these animals were killed in and around Puttalam District, with four killings happening just after 'Dala Poottuwa's body was found. Whether it's a warning sign to authorities or whether someone is trying to exercise his power is still uncertain as the deliberate killing of the Dala Poottuwa is still under investigation.

"We have forest reserves and national parks that have to be protected. So I need the assistance of the Tri-forces to work with DWC officials"
As an immediate measure to protect the rest of the tuskers, the Wildlife and Sustainable Development Minister recently proposed the introduction of GPS tracking collars. The Minister has also made clear that the Department of Wildlife Conservation (DWC) is short-staffed and that there are less people to go on patrol.
Such discrepancies in the system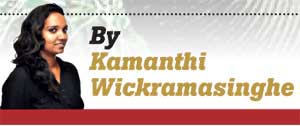 have given rise to more issues pertaining to wildlife. As a result wildlife enthusiasts are yet to know if proper monitoring is done with regard to the use of collars. While experts are still weighing the pros and cons associated with this technology, it is unclear as to whether wildlife authorities are also ready to use such sophisticated collars despite vandalism taking place.
In an attempt to shed light on this topic, the Daily Mirror, spoke to a few experts in the field while also highlighting results of a research done on the effectiveness of GPS tracking collars.


"All tuskers will have a GPS tracking collars"
- Jayawickrama Perera
Speaking at a press conference held last week, subject minister Gamini Jayawickrama Perera said that the ministry has received information about several baby elephants being abandoned near Menik Ganga and few other places in Hambantota.
"I'm yet to know who is behind these activities because it's clear that someone wants to retain baby elephants illegally. Thereafter, it's easy for them to transport baby elephants to Middle East countries. I will provide all this information to the CID as well as to Interpol to commence investigations immediately.
As a signatory of the CITES Agreement we have to be more responsible in conserving wildlife. The other disturbing fact is that four other tuskers were killed soon after the 'Dala Poottuwa's incident. The CID is independently handling the investigation and I will not disclose any information at this stage.
One of these elephants was poisoned, the other was shot and one of them was electrocuted. There are several lawsuits currently underway and some people are trying to show that there's no protection for wild elephants. Another issue is the rapid encroachment of their habitats by humans and as a result elephants have become a threat to humans. In view of this I'm planning to submit a Cabinet paper as well," the minister said. While commending the work of Dr. Prithiviraj Fernando and other elephant researchers, the Minister further said that all tuskers will have a GPS tracking collar in future.
"We have spoken to various independent groups to weigh the pros and cons of using these collars. Research on the use of collars is still being carried out in countries such as Kenya. But as an immediate measure, we have decided to put collars on all tuskers and monitor their movements within those areas. There's also a challenge of upgrading the workforce in the DWC in order to ensure frequent monitoring of these elephants.
At the end of the day, DWC officials are blamed for any discrepancy. We have forest reserves and national parks that have to be protected. So I need the assistance of the Tri-forces to work with DWC officials and go on patrols, especially at night, in order to give out a message that they are always on the watch. DWC officials haven't received any training so far. Previously, new recruits had to go on these patrols with veterans, but we don't see this happening anymore. Therefore we have to train them from scratch,"Perera said.
"Collars could have cameras that can photograph elephants. Sophisticated collars could be used, but constant monitoring should take place. Although there tusks haven't been removed, except for those of the 'Dala Poottuwa', they could be smuggled to a safe location"

Incidents of tuskers killed within the past two weeks
From the above mentioned records it's clearly evident that these incidents took place in the Puttalam District. Therefore, allegations of an organized group aiming at these tuskers fall into place. As soon as the incident of the 'Dala Poottuwa' made newspaper headlines, the Daily Mirror, learned that the chief priest of Nikawewa Temple had gone missing. Several weeks afterwards, the CID is still carrying out investigations in search of the suspects. At present, three of them are in custody.
"GPS tracking collars may not be a practical solution"
- Dr.Fernando

Airing his views regarding the proposed collaring of elephants, elephant researcher and Chairman of Centre for Conservation and Research (CCR), Dr. Prithiviraj Fernando said that the usage of collars depends on the purpose. "Even with collars, there's a chance of an elephant being killed. In the case of the Galgamuwa blind tusker, people anyway knew of its whereabouts. There's a danger to the life of an elephant in wearing a collar.
It is also a danger for humans as well. Using collars isn't a practical solution because they only last for two or three years. Sri Lanka has tracked the most number of elephants through CCR and the Department of Wildlife Conservation (DWC). There are records of elephants being tracked in Africa as well. But collars are not a practical solution for protecting elephants,"said Dr. Fernando.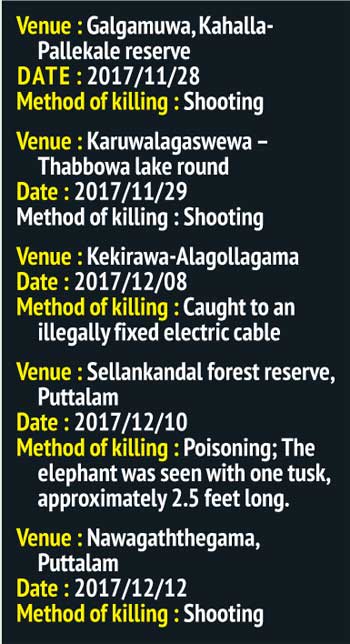 Highlights of the research conducted on GPS tracking collars for elephants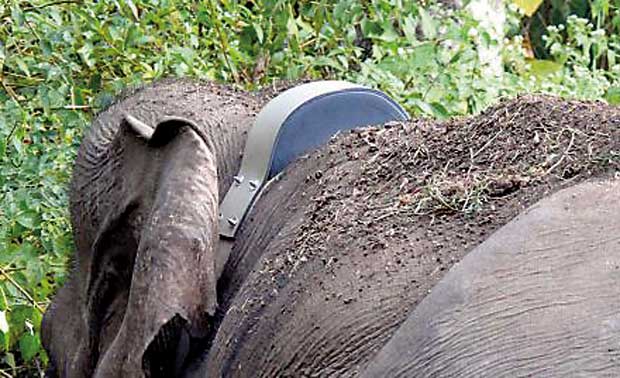 According to the research conducted by Dr. Prithiviraj Fernando et al., GPS collars are an invaluable tool in studying elephant behaviour and obtaining information for their management. As mentioned before, collaring was done as a collaborative project between the DWC and CCR to obtain baseline information and to increase the effectiveness of elephant conservation and human-elephant conflict mitigation in Sri Lanka.
For this study, collars manufactured by four companies were used and all consisted of a GPS unit, VHF transmitter, batteries and satellite or GSM transmitter for data download, packaged into one segregated sealed unit. One challenging aspect was the cost of collars and monthly rentals charged by satellite and GSM providers. If collars are deployed in areas with good mobile coverage, a local GSM provider is the cheapest option for data download.
Satellite phone charges were comparable to cost of GSM plus roaming.
In all collars, the location of the entire functional unit on top resulted in a high profile which was subject to damage as elephants frequented thick and thorny scrub habitats.
The lifespan of the collar is particularly important in evaluating seasonal movements and inter-annual variations in ranging which requires multi-year data. Collaring an elephant is a major operation which is also costly and presents risks to the elephant as well as the team fitting the collars.
"There's no scientific base for ivory gemstones,"
- Gunasekara

The Daily Mirror, also spoke to Samantha Gunasekara, former Deputy Director of Customs, wildlife expert and a certified gemmologist who said that there's no value for 'Gaja Muthu'. "Ivory gemstones are being valued only in Sri Lanka. There are many other Asian countries that have close connections with elephants, but they don't show a huge interest for ivory.
Live elephants don't have a cavity at the back of their tusks. This cavity could be found in elephants that are over 75 years old, but then again not every such elephant would have it. So people come up with their own imaginations after seeing this cavity. There's no scientific basis for these so-called ivory gemstones.
"We had no ivory market before, but due to ivory gemstones, an ivory market is present and there is high demand for them"

Ivory is now a banned trade in Western countries. We had no ivory market before, but due to ivory gemstones, an ivory market is present and there is high demand for them. People who collect these matter give high estimates which I feel is absolutely misleading because there's no such thing as a 'gem' that forms inside an elephant. I have checked hundreds of these 'Gaja muthu' and all of them are man-made pieces of ivory," said Gunasekara.
When asked about the involvement of Chinese in these transactions, Gunasekara further said that there had been no evidence to prove that the Chinese are involved. "But China is going to enforce a ban on the ivory trade from next year.
Therefore they have to destroy all their ornaments and other items made of ivory. There are a growing number of Chinese tourists and workers in Sri Lanka and it is possible for them to bring these items. But there has been no evidence so far. However, Chinese get caught for illegal smuggling of edible bird nests, seashells and other bio-matter almost every day," he said.