---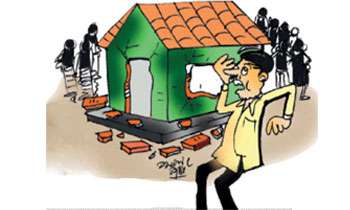 A married couple obtained a shop premises in the Southern Province on lease and started a shoe business, but as the business was not profitable they informed the owner, who was based in Colombo, that they were closing up shop.
As the lease period was not up and having only been in business for six months, the couple requested the owner to refund a part of the money paid on the lease. The owner refused and an argument arose which led to a quarrel.
Sensing the serious trouble they would have to face, the couple requested for a month's grace to vacate the premises, a request the owner of the premises readily agreed to.
Before a month's grace had lapsed, the owner of the premises visited the shop and to his horror, he found that the couple had not only removed the goods from the shop but the doors and windows as well before doing the vanishing trick. The dejected owner is now gathering information from his neighbours in order to track down the couple. (Upasena Liyanagama)