---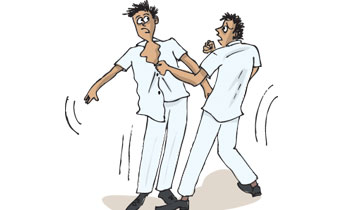 An altercation that had taken place between two students during an educational workshop had led to one of the boys cutting the other with a stencil cutter.
This altercation had taken place during an educational workshop organized by the Badulla Zonal Education office for the students who sat for the GCE O/L exam and got below 40 marks.
The police revealed that the student who was attacked had a wound in his back that was about eight inches wide and he was warded at the Badulla General Hospital.
The student who was alleged to have committed this dastardly act against a fellow student had been produced in the Badulla Magistrate's Court and was later remanded. He was to be produced for an identification parade. (Palitha Ariyawansa)