---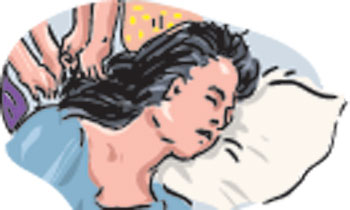 An incident where a loss of a woman's hair also resulted in her calling off an intended marriage was reported recently from a village in close proximity to the up-country capitol.
The woman in question had gone to the middle-east for employment but had been convinced to return back home by her elder sister to get married by a proposal arranged by her. This was after working as a housemaid for three years.
The woman had arrived at her sister's house dreaming of meeting her Romeo and getting married before living happily ever after. Things however were about to go horribly wrong. One day, her two nieces, who had been bored, decided to get rid of their boredom by chopping off her long tresses using a pair of scissors while she was sound asleep.
After waking up to discover her lovely long hair, that she had taken a lot of trouble to grow, gone, the woman had become very self-conscious and stopped herself from leaving the house in the fear that someone might see her 'ugly' crop of hair. Another fall-out from this incident was that she had decided to give up the idea of getting married in the near future. (Dhammika Gunawardena)