---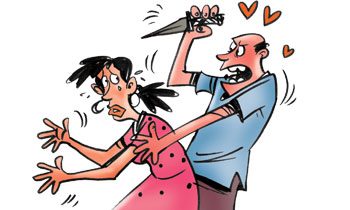 A father-in-law (60) had stabbed and injured his son's wife on Monday (14) when she refused his forceful attempt to embrace her, Wennappuwa Police said.
He has been taken into custody on suspicion.
The woman (35) is living alone in her husband's house since he has abandoned her.
In her statement she had said when she was at home and her husband's father had attempted to molest her and when she objected and resisted his shameful behaviour he had injured her with a knife.
The injured woman has been admitted to the hospital. But her condition is not serious according to the hospital sources.
Investigations led by the head quarter OIC Chief Inspector Vasantha Kumara and the OIC of Child and Women Bureau I.P. Corey with the assistance of SI Rajapaksa and a team is conducting investigation under the instructions of Wennapuwa ASP Deshapriya Jayathilaka. (Chandana Fernando)