---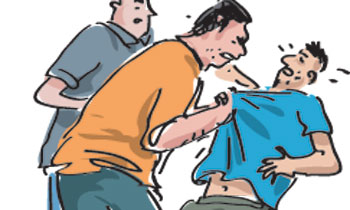 A driver of a motor car who took offence at a driver of a SLTB bus plying on the Galle - Matara road for tooting the horn repeatedly in order to obtain space to overtake had assaulted the driver and the conductor of the bus when the bus had stopped at a bus stand.
The driver of the motor car who was so annoyed by the bus driver's tooting of the horn had boarded the bus when it had stopped at Mihiripenna to pick up passengers and assaulted both the driver and the conductor and fled from the scene, D. K. Ananda, an employee of the Koggala SLTB depot said.
The injured driver and the conductor had obtained treatment at the Matara General Hospital.
Habaraduwa Police are conducting further investigations. (S. Diyagahage)