---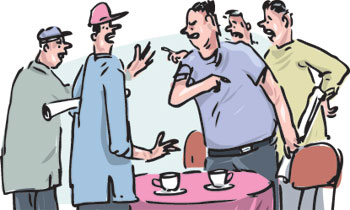 A group of Local Government election candidates of a certain political party had stopped for tea at an eatery in a suburb in the Southern Province when some opponents from a rival political party also entered the same eatery.
A member of one political party made an observation boasting that any fool from their party was capable of winning if they contested the election. A bystander, hearing this comment and being disgruntled with the state of politics in the country retorted, "nominating such a person as a candidate by all the parties is a good idea as it would help put an end to the corruption, money rackets and even nepotism present in politics today." His comment received smirks and shouts of support from fellow bystanders.
The local politician who boasted of the popularity of his party men could not take the criticism and slithered away in embarrassment leaving his supporters to foot the bill.