---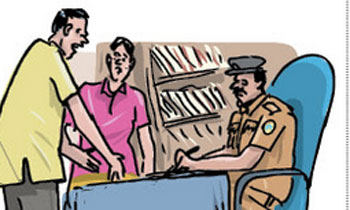 A story was reported where an individual had requested his mistress to return back to him 250 grammes of dry-fish that he had bought for her among other items if she wanted him out of her life forever.
The man, who is 66 years old, was suspected by his mistress of having affairs with women other than herself. The mistress, a widow of 53, had changed her address to get away from the philandering boyfriend, but he had followed her to her new abode and wanted to reconnect. She however had suffered enough from his cheating ways and had gone to the police and lodged a complaint that her former boyfriend was bothering her and would not leave her alone.
The dejected lover had agreed but his condition to her for doing so was to ask that she returned everything that he had given her during their courtship including a broken bed, a stool, a kettle and the dry fish bought by him. However, even after she agreed to do so he wept at the police station saying he could not live without her.
Investigations were being carried out under the auspices of Chief Inspector Bandara of the Katugastota Police.(Mohammed Asik)