---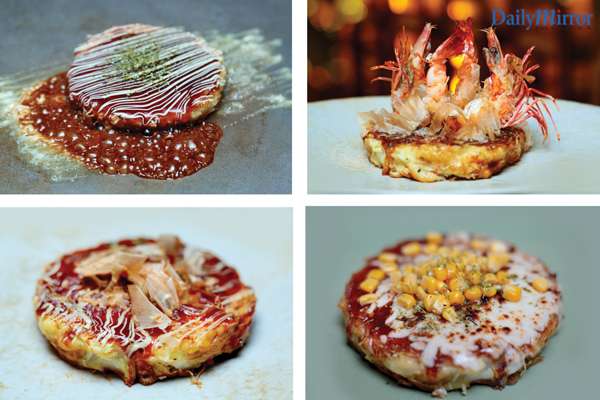 Hilton Colombo's Japanese restaurant IkoiTeilocated at the Dutch Hospital Shopping Precinct is serving Okonomiyaki; a delicious and tempting Japanese savory pancake containing a variety of ingredients. The name is derived from the word okonomi, meaning "how you like" or "what you like", and yaki meaning "grill". The promotion is on from the 15th to 24th August during lunch and dinner at IkoiTei.
The a la carte menu consists Mix Okonomiyaki (Pork, shrimp, squid),Big Prawn Okonomiyaki,
Cheese & Corn Okonomiyaki, Pork Okonomiyaki, Chicken Okonomiyaki, Seafood Okonomiyaki and Vegetable Okonomiyaki.Prices ranging from Rs 950 to Rs1700.
For reservations please contact 2441275 or WhatsApp on 077 6691757. Log into www.hiltoncolombo1.com FB/hiltoncolombo for details on what is happening at the Hilton Colombo.