---
Micklefield Bungalow
---
Located in the cool climes of Gurutalawa is the Micklefield Bungalow – an elegantly designed bungalow space sitting in the midst of an eight acre expanse of land adorned with brightly coloured flowers growing in its garden. At this venue, guests are guaranteed a relaxing stay, away from the hustle and bustle of the city. One unique feature about this Bungalow is that it serves 100% organic food growing in its own backyard and it is home to hundreds of butterflies.
Accommodation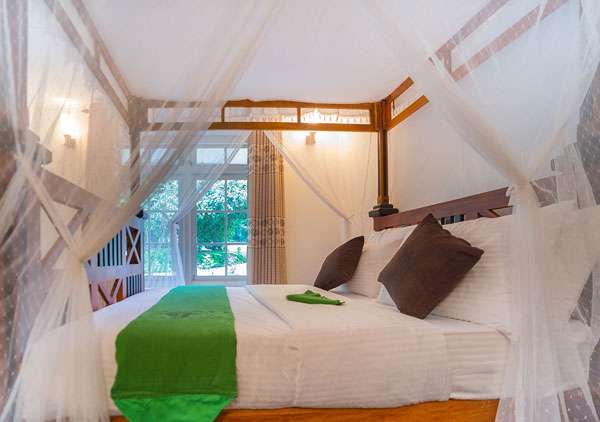 Accommodation at the Micklefield Bungalow is inspired by names of birds. From the Tailed Jay to Blue Mormon, Red Pierrot and Bird Wing the suites at Micklefield Bungalow are elegantly furbished with modern facilities. Each room can accommodate a maximum of four guests and is equipped with a king/queen size beds, satellite TV, tea/coffee making facilities, stocked mini bar at cost, 24 hour room service, a washroom with bathtub and modern toiletries, hairdryer and many other facilities designed to make your stay a comfortable one. With pastel shades adorning the walls, each room gives you a feeling as if you are staying close to nature.
Cuisine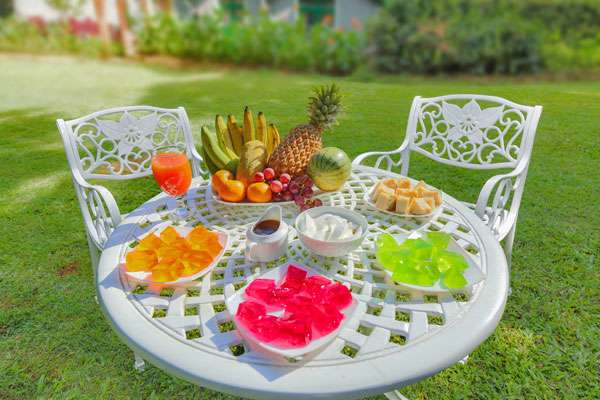 Dining at the Micklefield Bungalow is an exciting experience from breakfast at the garden to dinner under the stars the culinary brigade will prepare their meals to entice your taste buds. An a la carte menu is available including both Western and traditional Sri Lankan meals. You will also be served with a variety of salads from the fresh produce growing at the bungalow. To make your stay more interesting, guests could also handpick the vegetables they like from the plots and give it to the chef for preparations. A dining area is also available which can occupy close to 20 pax.
Attractions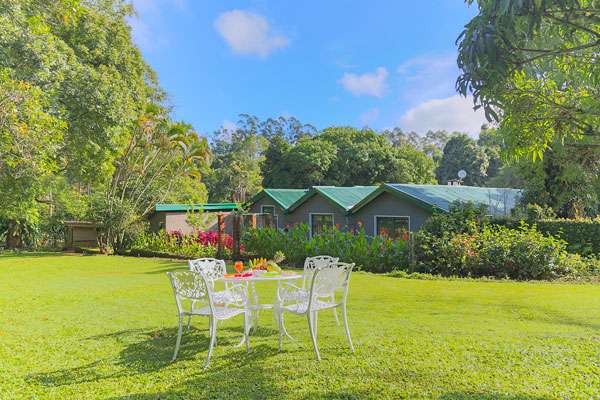 While at this venue guests will be given a tour around its own organic farm and guests will also get a chance to speak to the farmers as well. At the Micklefield Butterfly Farm guests will be able to learn more interesting and fun facts about butterflies and educate the nature lover in you. It is also Sri Lanka's first butterfly museum which was declared open by Miss Earth-Air 2013 Katia Wagner.
The next time you visit Gurutalawa, drop in to the Micklefield Bungalow to spend a relaxing stay.
For reservations contact (+94) 57 228 1131 or email [email protected]
By Kamanthi Wickramasinghe