---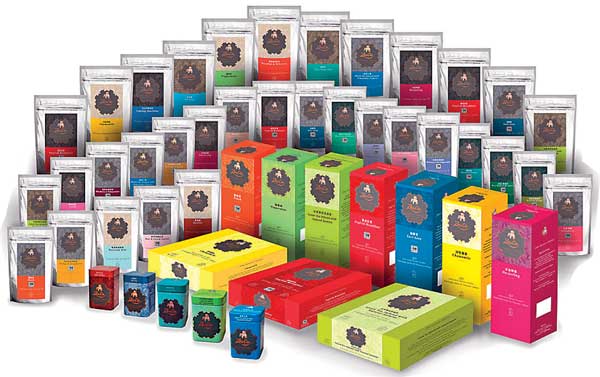 Watawala Tea Ceylon, a Sunshine Holdings Group company, announced its partnership with Shangri-La Hotels and Resorts to launch its premium brand – 'Zesta Connoisseur' teas – at 90 plus luxury properties of the hotel chain across 24 countries.

Commencing with Shangri-La's newly-opened luxury resort in Hambantota, 'Zesta Connoisseur,' a new and highly exclusive range of premium teas, will be provided to guests at all Shangri-La Hotels by Watawala Tea Ceylon.

'Zesta Connoisseur' range of signature teas will include single estate origin black teas from award winning estates – Waltrim, Kenilworth and Shannon – all belonging to Watawala Plantations. Adding to the line are custom offerings of flavoured teas in peach, strawberry, mango, almond, green tea and herbal infusions, thereby ranging from organic and premium to wellness, all of which are to enhance the overall guest experience.

With this launch, the 'Zesta Connoisseur' range will be available in lobby lounges, rooms, suites and banquet areas, enabling the hotels to offer the leading brand of speciality teas to their guests. Watawala Tea Ceylon will train the hotel staff on the "Art of Tea" including educating them on the manufacturing and brewing techniques, which is essential to make that perfect cup of tea.

"Zesta Connoisseur and Shangri-La Hotels are a natural fit – with both luxury brands offering the best to their customers," Sunshine Holdings PLC Group Managing Director Vish Govindasamy said. "This landmark partnership with the prestigious Shangri-La Hotels and Resorts represents an important milestone for Watawala Tea Ceylon and Sunshine Holdings. We believe that the best strategy to develop Ceylon Tea is to build our own brands across the word with such partnerships."

"We take much pride in our association with the renowned Shangri-La Group, which reflects our ability to meet the requirements of even the world's topmost hospitality brands," Govindasamy added. "Therefore we expect this to be the exciting start of a journey to significantly strengthen our international operations; to have our high-end products available at luxury hotels around the world."
The partnership with Shangri-La Hotels and Resorts is expected to strengthen and provide impetus for the growth of the international operations of Watawala Tea Ceylon – Sri Lanka's largest branded tea company and a member of the diversified Sunshine Holdings conglomerate.

Watawala Tea Ceylon Ltd, a joint venture between Sunshine Holdings PLC, TATA Global Beverages and Wilmar-Singapore, is the largest branded tea company in Sri Lanka, with three distinct brands of Ceylon Tea: 'Zesta Tea', 'Watawala Tea' and 'Ran Kahata.'