---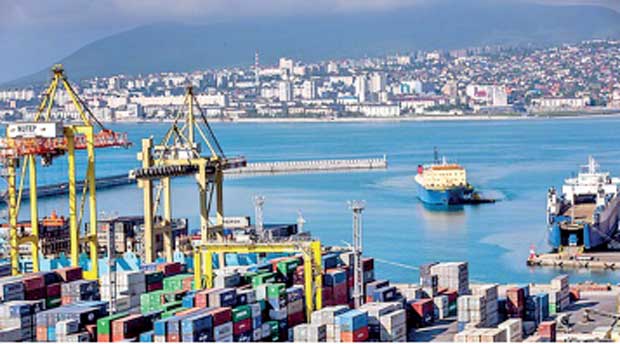 By Shipping and Logistics Community
Numerous pro liberalization articles were of the view that liberalization of the shipping sector would help Sri Lanka become a maritime hub.

What the policymakers have missed is that the Shipping and Logistics industry was liberalized in 1991. The foreigners are free to own 100 percent in all aspects of shipping and logistics business such as warehouses, container depots, freight stations, processing centers, regional headquarters, ship owning, bunkering, crew recruitment and many more. It is only the shipping agency business which is restricted to 40 percent and freight forwarding to 80 percent with a minimum investment.
A maritime hub constitutes many areas including sea and air ports, which caters to containerized, bulk, and tanker cargo, as well as, offshore, whilst providing ancillary services such as ship husbanding, transshipment, MCC operations, bonded warehousing, sea-air and air–sea conversions, entre-pot trading, bunkering, seafarer training and recruitment and more. Apart from investments in all these areas, the government will also have to look at improving ease of doing business by simplifying processes related to trade, focusing on the bureaucracy and bottlenecks in the supply chain and moving to electronic data exchange and customs clearance. We need to look at all these areas in a holistic manner to make Sri Lanka a maritime hub.

All the above sectors which were mentioned are liberalized already. There is no restriction for any shipping line to set up their 100 percent owned office or freely operate their vessels in Sri Lanka. Everybody who talks about the shipping industry liberalization is pushing to lift a 40 percent foreign ownership threshold in the agency business which is detrimental to the national interest of our country. Ship agency business require very low investment, and therefore, foreign lines will not bring any substantial investment into the country. These lines would immediately convert the agency operation to a cost center and repatriate all profits out of our economy.

Two independent 'Presidential Commissions on Maritime Matters', in two occasions, clearly stated in their recommendations that national interest is safeguarded by maintaining the present ratio of shareholding in joint venture shipping agency companies. So, who has this need to challenge the national interest of the country, and how powerfully would these 'parties' have lobbied or spent money in order for their narrow interests to have become a budget proposal?

Liberalisation: The good, the bad and the ugly

'Liberalisation' has become a hot topic in Sri Lanka following the budget proposal to liberalize the shipping industry. We have seen articles written for and against this proposal and we even heard different views coming from within the government on the said proposal. It is important to look at the reason why this proposal was suddenly included as a budget proposal without consulting all stakeholders concerned. Besides, one can only expect this government to seek consensus of all parties concerned as the principal of 'Yahapalanaya' centres on the responsibility of government and governing bodies to address the concerns of all stakeholders with the prospect of promoting the national interest as opposed to propagating the desires of select groups in society.

The real benefits of liberalisation

'Liberalization' has a lot of pluses. It creates healthy competition in the industry which will benefit the customer. It also attracts more FDIs. Most developing countries lack the capital and technology to achieve rapid economic growth, and therefore, the government has to reach out to foreign investors to increase investments. Protectionist measures are not going to help attract FDIs, and therefore, 'liberalisation' is very important to create a conducive environment for foreign investors.

So, 'liberalization' is good as long as there is capital investment, technology transfers and employment opportunities. Let's look at the areas in the shipping industry which require these incentives.
The Port of Colombo is operating at almost full capacity and there is an immediate need to complete the East Container Terminal and equip the terminal to handle large vessels. Shipping lines around the world are investing on larger vessels and these vessels will call deep water terminals which can efficiently handle their volumes. So, it's not just the draft and depth of the terminal that matters but also port infrastructure to improve handling efficiency. Ports around the world invest extensively in automation, including double-hoist quay cranes, automated guided vehicles to shuttle containers to the stacks and automated stacking cranes. Automation allows a terminal operator to increase the volume of containers that can be handled on the same footprint.

So, we need foreign investment on developing this infrastructure. However, the current legislature does not limit any foreign company to invest on the above sector with 100 percent ownership. This sector is completely liberalised already. Any foreign investor, including shipping lines, are encouraged to invest in terminals and infrastructure. In 2016, the government initiated a tender process for the planned East Container Terminal, or ECT, a key project that is planned to be built on the considerable success of the Port of Colombo as a deep-sea transshipment hub. Five international consortia and two single bidders directly submitted Expressions of Interest. This clearly shows that there is no restriction whatsoever for any foreign shipping line or any other company to operate in these sectors.

The plight of SMEs

The plight of this story is that the local agents who have invested in the industry during the height of the 30-year old war, when no foreign shipping line was interested in Colombo, have now come under threat by lifting the ownership restriction. We beg to differ on the argument brought by pro-liberalists that only a few big corporates are affected. Big corporates have diversified their business into many other areas and is less dependent on the agency business. Only about 30 percent of the vessels that call the Port of Colombo are container vessels that are handled by joint ventures of shipping lines. About 70 percent are non-container vessels which are operated by SMEs in Sri Lanka and they will be badly affected by this move. Most of these SMEs supported the efforts of the government to transport much needed amenities to our troops in war torn areas during the height of the war. When global shipping insurance companies classified the Port of Colombo as a high risk port, and introduced additional war risk insurance premiums for ships calling Colombo, these SMEs continuously battled to promote Sri Lanka and retain the calls of global shipping lines.

There are currently in excess of 750 local shipping, freight forwarding and clearing agents employing over 12,000 direct staff; most of whose jobs would be at risk as would the enterprises themselves. Furthermore, the management positions will be filled by expatriate staff, depriving opportunities for Sri Lankan professionals of such positions. The indirectly-linked staff would be as much as 100,000, whose employment and livelihoods also would be at stake.

The shipping industry endorses the government's vision to make Sri Lanka a maritime hub. At the same time if the government's intention is to liberalise, it is only sensible to request these foreign lines to bring substantial investment into the country for areas which require development, so that lifting the 40 percent foreign ownership threshold can be justified. It is unlikely that mega lines will bring in anchor investments to logistics or ancillary services as a result of lifting these restrictions on agency business. As if these were key areas they would have done already.