---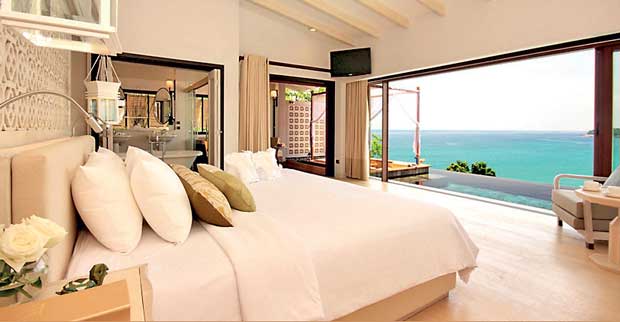 Vista Rooms, an online accommodation aggregator with an aim to provide comfortable, standardized stays, following a wave of success in India has announced the opening of operations in Sri Lanka.
Primarily targeting the affordable accommodation segment, the online accommodation aggregator has already tied up with over 200 properties across 25 cities to build the largest network of branded stays in Sri Lanka. These properties include boutique hotels, guesthouses, service apartments, villas and home stays.

"We are excited about opening up operations on this beautiful island. Tourism in Sri Lanka has been growing rapidly over the last couple of years, particularly in the budget travel segment. More than 75 percent of guest stays have taken place in the two-star category or below in the past couple of years. There is an extensive amount of travel taking place amongst South Asian countries and we see an opportunity to create a pan-South Asian brand in the affordable hospitality segment. This has initially been validated over the past weekend itself, where we received over 25 bookings through an emailer sent to a select group of prior Vista customers," said Vista Rooms Co-Founder Amit Damani.
The Vista team has been guided by Mahesh and Rakhil Hirdaramani of the Hirdaramani group while expanding to Sri Lanka.

"With more and more young Sri Lankans looking to getaway for long weekends with friends and family coupled with the rising international travel market, thanks to a concerted push from the tourism board, Sri Lanka is an ideal location for Vista Rooms to enter," said RakhilHirdaramani.

Working closely with its partners, Vista Rooms goes beyond simply increasing its sales but also help in improving the services and operational processes of each property. Auditing each location periodically also ensures that standards are maintained and guarantees the online brand's promise of a comfortable, standardized stay. Partners are also given access to Vista Rooms' preferred vendors thus allowing them to obtain supplies at lower rates which allow them to allocate the remaining money to other areas such as better services or amenities.

"In the affordable accommodation segment there is no standardized quality guests can expect leading to a great variation in experiences which in turn results in a lack of trust amongst guests. We want to remove this distrust by focusing on delivering a consistent quality of experience to each guest thereby changing the perception of this segment. This change will help grow the segment further and make it a trustworthy and reasonable alternative to higher end and business travellers," said Damani.

"We also ensure that each location is consistent with the basic amenities available such as bed and breakfast, free Wi-Fi and air conditioning."

Launched in India in April 2015 Vista Rooms was founded by Amit Damani, Ankita Sheth and Pranav Maheshwari.

Vista Rooms follows an asset and people-light model and looks to venture into five countries by end-2016. The rapid growth in Sri Lanka is an apt testimonial to Vista Rooms' aggressive growth plans.
Catering to a large, untapped demand segment the online start-up believes that the application of modern technology, standardized experiences and stellar customer service will uplift the segment and create greater demand.