---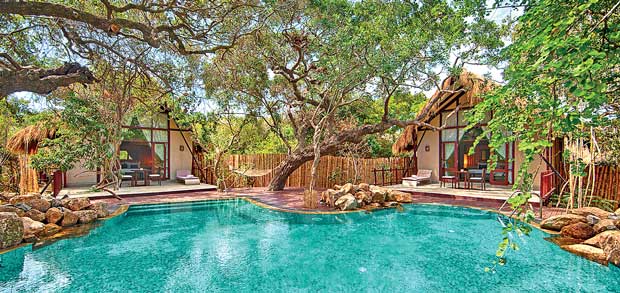 Leading local leisure group Uga Escapes had two of its luxury boutique hotels honoured with 2016 TripAdvisor Travellers' Choice awards, with Uga Bay in Passikudah finishing first in the Top 25 Hotels in Sri Lanka category and Jungle Beach in Kuchchaveli being ranked in the top 10.

This is the 14th year that premier travel website TripAdvisor has recognised the world's top properties after assessing the millions of reviews and opinions it collects during the year from travellers from around the world. Winners were identified in the categories of Top Hotels, Bargain, B&Bs and Inns, Luxury, Service and Small Hotels. The hallmarks of Travellers' Choice winners are remarkable service, quality and value.

"We congratulate the properties that have won Travellers' Choice hotel awards," said TripAdvisor Chief Marketing Officer Barbara Messing.

"As travellers consider where to book their next trip, they should be sure to check out these award-winners that have already delighted millions of members of the TripAdvisor community."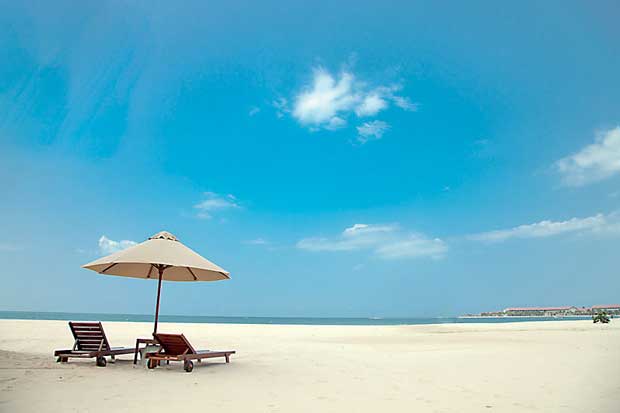 Uga Escapes Managing Director Priyanjith Weerasooria said this latest achievement testified to the consistently high standards maintained by both hotels and was particularly meaningful because it was based on guest feedback.

"I'm delighted that Uga Escapes has earned such a prestigious billing and I'm even more appreciative of the untiring efforts of our hotel staff. With Uga Bay and Jungle Beach securing such coveted spots on TripAdvisor's list, Uga Escapes can now solidly lay claim to owning two of the east coast's premier hotels," he added.

All of the reviews were gushing in their praise of both hotels' facilities and services, with many outlining in great detail the unique features that make each of these properties stand out from the competition.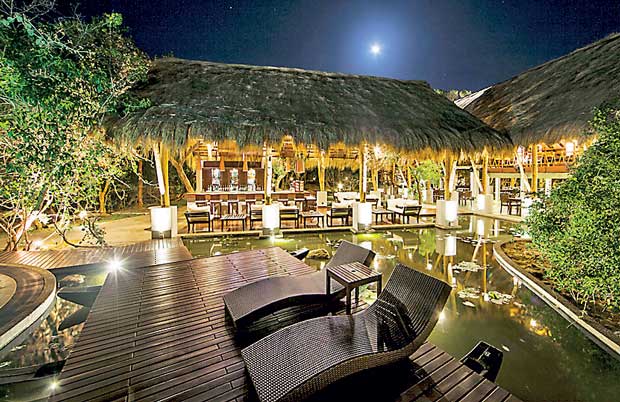 "Awesome in every aspect. Wonderful PR from the highest ranking personnel to the lowest. The well maintained rooms, breathtaking view, the golden beach, the tasty food. There is nothing more you need for a peaceful and memorable holiday," one of the website's users, who had stayed at the hotel, commented.

Another review on the site described Jungle Beach as the "perfect romantic getaway".

"This place is a perfect romantic getaway for anniversaries, honeymoons or proposals. Our highlights of the holiday were going on a cycle with naturalist Robert to a nearby lake birdwatching, looking for elephants and watching the sun set, the therapeutic spa experience and our exquisite private dining experience on the beach," it stated.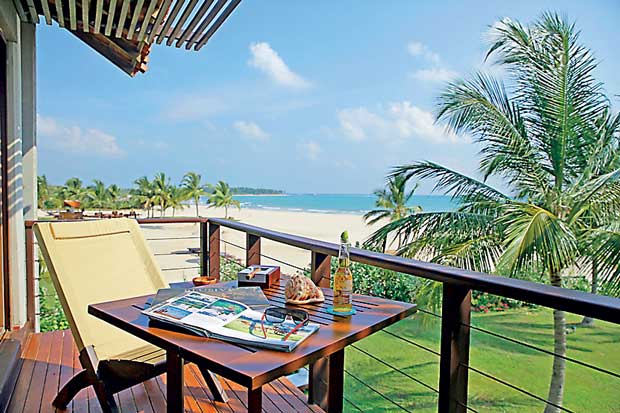 Located just meters from the pristine beaches of Passikudah Bay, Uga Bay comprises 46 spacious rooms, a bay suite and a beach villa. Its unique architecture combines contemporary tropical and Mediterranean styles.

Jungle Beach on the other hand has the Indian Ocean and adjoining lagoon in its backdrop. It houses 48 luxurious cabins sporting a modern design utilizing indigenous materials to enable it to blend seamlessly with its natural surroundings.

Apart from providing guests with a memorable stay through these diverse elements, both Uga Bay and Jungle Beach frequently give back to the localities in which they operate through a number of wide-ranging community development initiatives. Over the recent past this commitment has led Uga Bay to renovate an orphanage in Valaichchenai and Jungle Beach to carry out refurbishment on the maternity ward of the Kuchchaveli Hospital.

In addition to Uga Bay and Jungle Beach, the other hotels operated by Uga Escapes are Ulagalla in Anuradhapura, Uga Residence in Colombo and Chena Huts in Yala, which opened in December 2015.