---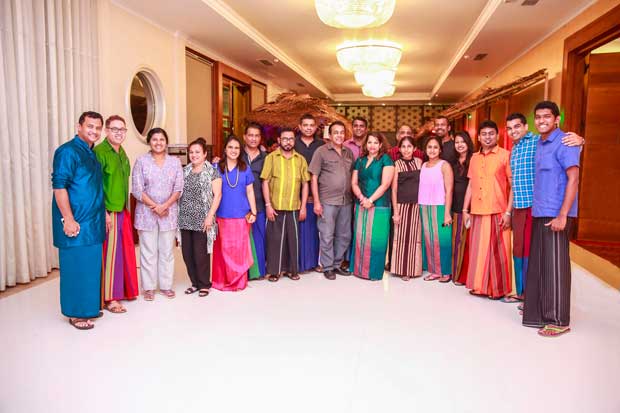 SriLankan Holidays, the leisure arm of SriLankan Airlines, is taking its amazing range of travel products to many far-flung corners of the island in a series of road shows, with the latest taking place in Anuradhapura, giving the people of the ancient capital a glimpse of the exotic experiences it offers throughout Asia, the Middle East and Europe.
The initiative to take SriLankan Holidays' wide array of products to people living in cities around Sri Lanka has resulted in road shows in Kandy, Galle, Kurunegala and Trincomalee.
Over 100 prominent persons and existing SriLankan Holidays' customers in Anuradhapura participated in the latest awareness creation campaign, which included an enthralling presentation on SriLankan Holidays and its many destinations and leisure packages.
The event gave interested travelers the opportunity to meet with the travel professionals of SriLankan Holidays, who were on hand to explain holiday packages, distribute leaflets, and make bookings, and also to meet like-minded travelers and exchange ideas and experiences during cocktails and dinner on 31st March at the Golden Mango Resort.
SriLankan Holidays specialises in providing packages to many amazing destinations throughout the National Carrier's wide global route network, which include airfare and hotel accommodationon bed and breakfast basis. Packages are tailored to suit any requirement, including day excursions within those cities, in partnership with many leading local tour operators, hotels, and other tourism related organizations there.
Apart from leisure travel, SriLankan Holidays also utilizes its considerable expertise and networking abilities to provide romantic getaways, pilgrimages and niche travel such as MICE travel adventure, etc.
Customers also get to experience SriLankan Airlines' award-winning standards in service, comforts, in-flight entertainment and on-board cuisine while flying to and from their holiday destinations on SriLankan's sophisticated new fleet which includes the latest Airbus A330-300 and A320neo aircraft.