---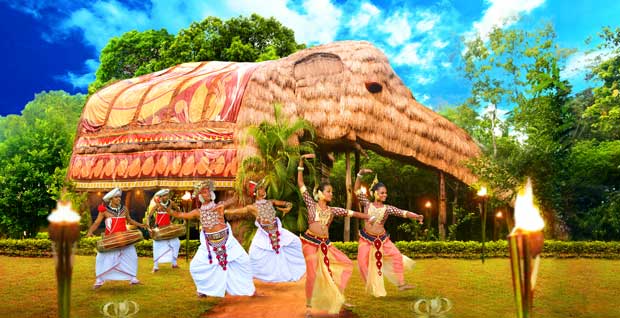 KumbukRiver leads Sri Lanka's forays in the world of tourism as it continues to be on the list of world's top 10 most unusual hotels.
Acclaimed as the island's highest awarded resort, KumbukRiver has been nominated continuously by the World Travel Awards since it carried the travel Oscar as the world's leading eco-lodge in 2008.
An idyllic 16-acre hideout that captures Sri Lanka's magnificent natural splendor, KumbukRiver is in Buttala, on the banks of a lively river that borders Yala in its northern edge. KumbukRiver made its triumphant and spectacular entry into the domain of the world's most iconic hotels on the back of an eco villa in the shape of a 3-story high elephant where guests get to sleep in the behemoth's belly. Today, KumbukRiver remains in the focus of the world's media while getting into the bucket list of travelers around the world.
Created by brand strategist Dinesh Watawana, the unique eco resort has been part of his mar-com agency The Frontier's CSR mandate. Credited with an uncanny ability to turn around troubled brands, Watawana's dare-devil exploits off the beaten-track was aimed at putting Sri Lanka on the world map of tourism during the height of the war. KumbukRiver's accommodation offerings include several unique architectural masterpieces including the most luxurious tree cabin in the wilds of Sri Lanka, a 2-deck accommodation revolving around two trees with a floor-to-ceiling glass wall facing the river. The air-conditioned room which has a plush bathroom and all 5-star amenities is popular among visitors from around the world who wants to enjoy nature but with superior comforts.
KumbukRiver isn't just about unique architecture and a heavenly habitat. KumbukRiver racks up some of the best guest reviews on popular travel sites, thanks to its mandate on giving guests a truly authentic experience.