---

The Indian Association of Tour Operators (IATO) held its inaugural Outbound Convention from 2nd to 4th October 2017 in Sri Lanka. This was also the first time the association had a convention outside of India.

This is the third major travel convention hosted by Sri Lanka in less than a year having hosted the French Travel Agents Convention in Colombo last November and the PATA Annual Convention in May this year.

The theme for this year's IATO Outbound Convention is 'Regional Tourism - Beyond Boundaries'. The convention was ceremonially inaugurated by Tourism Development and Christian Religious Affairs Minister John Amaratunga and Special Assignments Minister Sarath Amunugama at the Taj Samudra Hotel in Colombo, recently.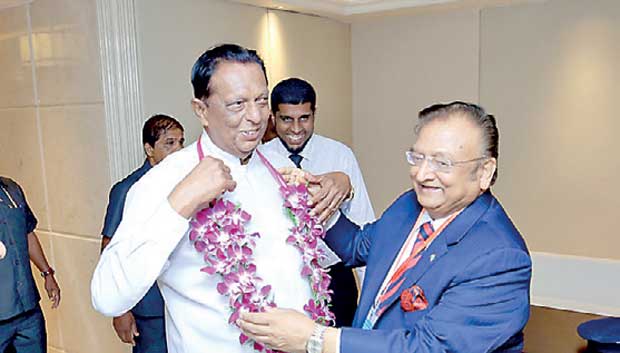 Over 160 high profile delegates representing India's travel and tourism sectors are participating in the three day convention. IATO President Pranab Sarkar in his address appreciated the lengths to which the Sri Lanka Convention Bureau, the official host and the national carrier SriLankan had gone to in order to make the event a reality.

Speaking at the event, Sri Lanka Convention Bureau Chairman Prema Cooray said that it was an honour for Sri Lanka to host the inaugural IATO Outbound Convention. "India's outbound tourism sector is growing at a rapid 20 percent and is expected to reach 50 million travellers by 2020. Sri Lanka will welcome 400,000 Indian tourists this year and our target is to aim for one million Indian tourists by 2020," he said. "The MICE sector will be very important in this regard."

IATO President Pranab Sarkar noted: "The cream of India's travel trade is here in Colombo. Sri Lanka is now an exciting destination for the Indian traveller. Contrary to various perceptions Indians are the biggest spenders on shopping in both Singapore and London. They are on the lookout for new destinations and considering the excellent connectivity with over 150 flights a week and short distance, Sri Lanka is becoming the first choice," he said.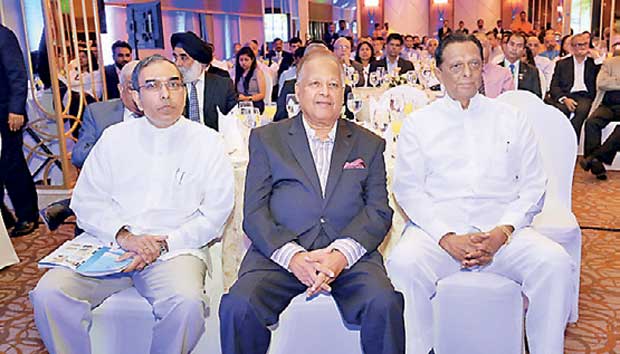 Keynote speaker Minister Sarath Amunugama recalled the close relationship Sri Lanka has shared with India over many centuries. "Rekindled interest in the Ramayana Trail is a positive sign in attracting Indian tourists. With India's outbound market growing at a pace only second to China, Sri Lanka is well placed to benefit from this boom," said Minister Amunugama who also emphasised that Sri Lanka is one of the safest destinations for tourists.

Tourism Minister John Amaratunga noted that Sri Lanka offered everything the Indian tourist could desire within a very short travel period. "Colombo will soon be an entertainment hub with all the top hotel brands coming in to the country. Be it gaming and entertainment, shopping, adventure, wellness, sports or cultural tourism Sri Lanka has it all," he said. Minister Amaratunga called upon the delegates to explore the country and convey the good news to the Indian market.

Leading travel and tourism industry personalities from both India and Sri Lanka will participate as panellists at the IATO Convention which will be followed by B2B sessions with the local travel trade.
The Indian Association of Tour Operators (IATO) is the National Apex Body of Tour Operators with a membership of over 1600 across India. IATO's membership consists of the nation's inbound tour operators, travel agents, hotel chains, airlines and other stake holders in the tourism and hospitality industries.

IATO's Annual Convention is considered the most important event in the Indian travel calendar and attracts between 1200 – 1400 delegates each year. It also attracts strong participation from all the states as well as numerous dignitaries from the political and administrative arms of the central and state governments.