---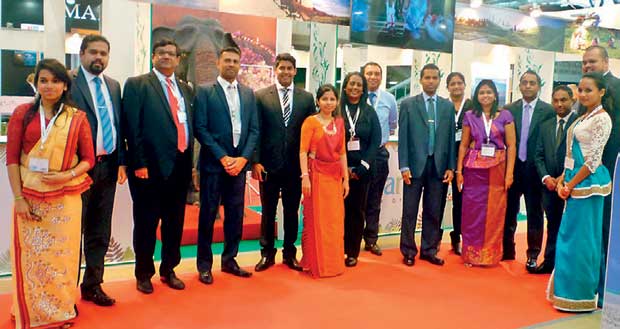 SLTPB representatives, representatives of Sri Lanka Embassy in Russia and industry participants at the Sri Lanka stand in OTDYKH 2016 fair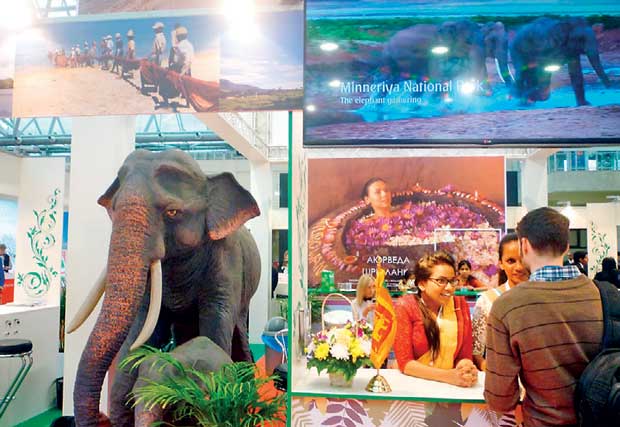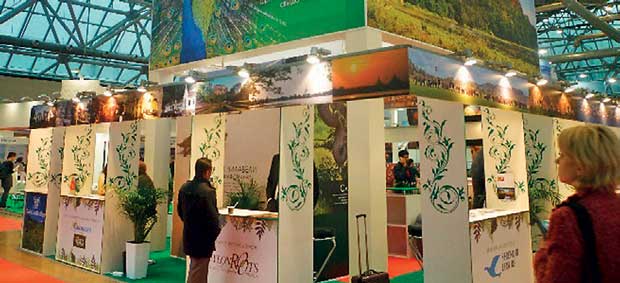 Sri Lanka Tourism Promotion Bureau (SLTPB) made another move in promoting Sri Lanka as a global destination participating at the OTDYKH travel fair, which was held in Russia recently.
This is Russia's leading travel and tourism event. This is an annual event in Moscow bringing a perfect start for the upcoming winter season in the Russian market, which also gives an opportunity to travel agents and those who are interested in the tourism sector to share their ideas and experiences about their respective countries and their importance as business and tourist destinations.
The first two days were reserved for trade, and the 3rd and 4th days were opened to trade as well as the public. The SLTPB was represented by Madusha Perera, Assistant Director – Marketing. Visitors were able to experience a glimpse of Sri Lanka with its exquisite beauty. The Russian community was able to get knowledge of Sri Lanka inclusive of its natural beauty, resources and vibrant festivals throughout the year, which attracts tourists most of the time.
Sri Lanka Tourism exhibited its creativity by having attractive and a colourful stand which drew tourists to visit the stall. It had its main 8 themes of pristine, essence, heritage, festivals and bliss which has always provided a positive impression, and has been able to give a good knowledge of Sri Lanka as a major tourist attraction among the Russian community. The Sri Lanka stand, organised by the Sri Lanka Tourism Promotion Bureau was showcased in collaboration with the Sri Lankan mission in Russia.
The Sri Lanka Stand was organised by Sri Lanka Tourism Promotion Bureau and 10 industry stakeholders participated at the event.