---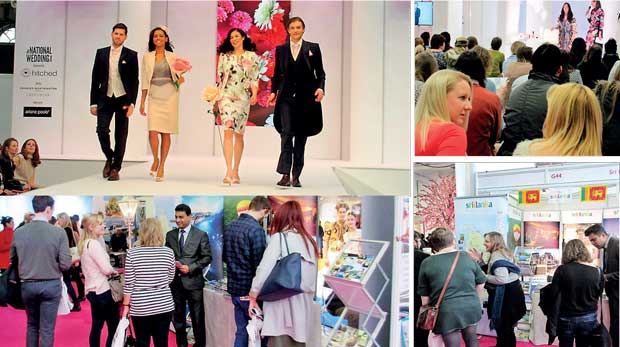 The National Wedding Show held annually is one of the largest wedding events, which presents an opportunity to meet face-to-face with over 6,000 brides-to-be from across the country in one central London location.

The UK wedding and honeymoon market is a lucrative and highly competitive market, with the average cost of a UK wedding estimated at over GBP 20,000. As a result, the wedding show is an ideal platform to meet and communicate with potential visitors. The three-day event attracted over 13,000.

The National Wedding Show has a strong social media network on both Facebook with over 250,000 fans and on Twitter with 35,000 followers. The organisers use this to promote shows and allow exhibitors to promote their presence pre, during and post event. The wedding show depicts in the website: www.nationalweddingshow.co.uk attracts over 95,000 unique visitors per month. New initiatives introduced this year to increase web traffic and return visits, including show blogs and daily live news feeds has given greater exposure of the event.

Sri Lanka Tourism participated in the National Wedding Show in London at the Olympia Exhibition Centre in Kensington. The images at the stand were specifically chosen, depicting the diverse landscape of the island. By displaying images covering the diversity of the destination under the theme the Wonder of Asia, the couples and their families were offered a unique insight into the country on weddings and honeymoons.

The main aim of the Sri Lanka participation is to reach around 14,000 potential consumers and disseminate materials, build relationships and promote Sri Lanka as a visible wedding and ideal honeymoon destination.