---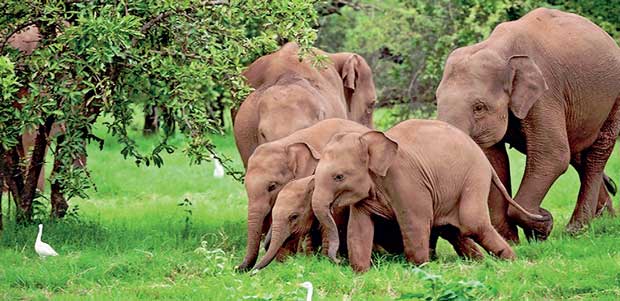 The guests of Shangri-La's Hambantota Resort & Spa can take the opportunity to fulfil their travel goals for 2017 through a series of adventure tours and experiences.
Including several bucket-list experiences within Sri Lanka's rugged southern coast, the island's region-to-watch, it's an ideal base from which to explore. Influenced by the importance of meaningful travel experiences as an integral component for today's luxury traveller, Shangri-La has carefully curated this selection of tours with its guest in mind.
Located on the ancient Spice Route, hugging the Indian Ocean coastline, the hotel is perfectly positioned to offer unrivalled access to some of the country's finest nature and wildlife reserves – Yala, Bundala and Udawalawe national parks – the surfers' paradise at Arugam Bay and whale watching in Mirissa.
The hotel is also home to a unique Artisan Village which, in the absence of local retail, allows guests to familiarise themselves with the work of some of the region's most innovative and talented artists and craftsmen, through a one-of-a-kind cultural platform.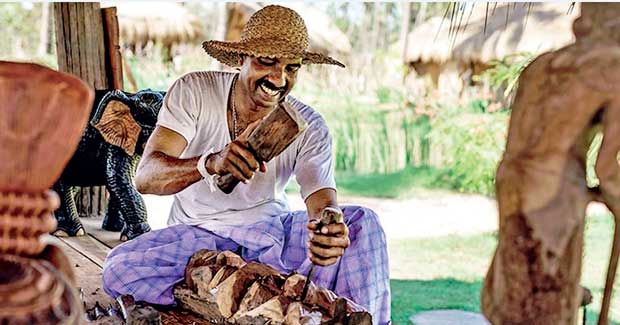 Yala National Park
Yala National Park, a regular fixture on travel bucket lists, combines a strict nature reserve with a national park and is home to the elusive Sri Lankan leopard. Divided into five blocks (two of which are open to the public), the park has a protected area of nearly 130,000 hectares of land.
Situated in Sri Lanka's southeast coast, Yala was designated a wildlife sanctuary in 1900 and a national park in 1938. Yala is home to 44 varieties of mammal and 215 bird species. Among its more famous residents are the world's biggest concentration of leopards, majestic elephants, sloth bears, sambars, jackals, spotted dear, peacocks and crocodiles. The best time to visit Yala is between February and July when the water levels of the park are quite low, bringing animals into the open.

Bundala National Park
Bundala National Park is a magnificent maze of waterways, lagoons and dunes which glitter in the evening sun. It is home to thousands of colourful birds, including the famed greater flamingo and shelters almost 200 species within 62 square kilometres.
Bundala National Park has a small but very visible population of elephants and crocodiles. It lays across 20km across the southern coast, between Kirinda and Hambantota.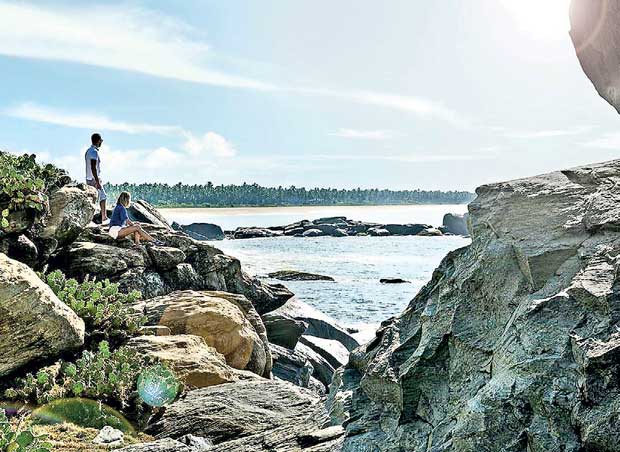 Udawalawe National Park
The main attraction of the National Park of Udawalawe is the high probability for traveller's to spot and come within close proximity to Sri Lankan elephants during a safari tour. It is also home to the Sri Lankan leopard and various endemic bird species.
Udawalawe National Park was designated and established as the fifth national park of Sri Lanka on June 30, 1972. The water reservoir encompasses a total surface area of nearly 3,500 hectares and is the largest in the vicinity. The total area of the park is almost 31,000 hectares, making Udawalawe National Park one of the most expansive parks on the island.

Arugam Bay
Keen surfers flock to easy-going Arugam Bay for good reason; the moon-shaped curl of beach is home to a legendary point break, which many regard as the be st surf spot in the country. With a population of only a few hundred, all attractions are easily accessible along a single road which shadows the coastline.

Mirissa
A stable fixture on global bucket lists, whale watching is a once-in-a-lifetime experience. The season starts in November and ends in April, when the Indian Ocean is warm and calm.
Mirissa is well-regarded in Sri Lanka, as the clearest point for whale and dolphin watching tours around the island. Often spotted are Blue whales, Bryde´s whales, Sperm whales, Fin whales, sometimes Killer whales, and Common dolphins, Bottlenose dolphins, Spinner dolphins, Risso's dolphins and striped dolphins.

Kadamandiya
Kadamandiya, otherwise known as 'The Village' is a cultural platform located within Shangri-La's Hambantota Resort & Spa, which is dedicated to supporting and preserving Sri Lanka's unique artisan communities. The Village provides a platform for some of the most talented sculptors, weavers, silversmiths and performing artists to showcase their work to a wider audience and allows for guests to have the inside track into a region with untapped, exciting creative talent.

Shangri-La's golf & country club
Shangri-La's premier 18-hole golf course is the only one of its kind in the country. Set amid a vast coconut palm plantation, it offers spectacular views and distinctive challenges for both casual and seasoned players.
The beautifully landscaped par-70 course, designed by Rodney Wright, takes you on a memorable golf experience through three landscaped zones, each with its own unique character.

Cool zone
For younger thrill-seekers wishing to continue their adventure quest, Shangri-La's Hambantota Resort & Spa offers a Cool Zone with a wide range of exhilarating experiences to satisfy any high-energy explorer. With highlights including a 7m-high trapeze, a drone-flying area and an outdoor water park, budding adventure travellers will be in their element both at 'home' and away from the trails.
Set beside the Indian Ocean and framed by swaying king coconut trees, Shangri-La's Hambantota Resort & Spa is located on Sri Lanka's ancient Spice Route, along the island's lush, unspoiled Southern coastline. With 145 acres of tropical gardens, there is ample space at this striking new property for guests to unwind within the spectacular surroundings and make the most of the impressive facilities. Hong Kong-based Shangri-La Hotels and Resorts currently owns and/or manages 98 hotels under the Shangri-La brand with a room inventory of over 40,000. Shangri-La hotels are five-star deluxe properties featuring extensive luxury facilities and services and are located in Australia, Canada, mainland China, Fiji, France, Hong Kong, India, Indonesia, Japan, Malaysia, the Maldives, Mauritius, Mongolia, Myanmar, Philippines, Qatar, Singapore, Sultanate of Oman, Taiwan, Thailand, Turkey, the United Arab Emirates and the United Kingdom.
The group has a substantial development pipeline with upcoming projects in mainland China, Cambodia, Hong Kong, India, Malaysia, Myanmar, Saudi Arabia
and Sri Lanka.