---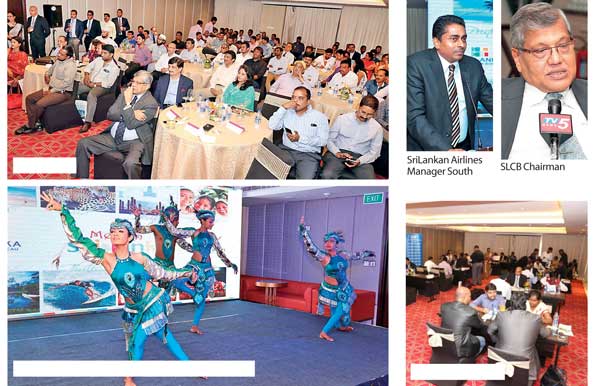 With India becoming a prominent tourism generating market including Corporate Meetings and Incentives, the Sri Lanka Convention Bureau (SLCB) in its efforts to promote MICE from India, had successful MICE promotions in Hyderabad with Confederation of Indian Industry (CII) and SriLankan Airlines.

The promotion held at Mercure Hotel Hyderabad KCP had multiple activities, namely meetings with top corporates, industry one-to-one meetings and evening interactive sessions. Sri Lanka Convention Bureau also organised a Sri Lanka Food Festival with Mercure Hotel Hyderabad till July 21, 2016.
The MICE promotion was headed by Sri Lanka Convention Bureau Chairman Prema Cooray along with a delegation of major Sri Lankan travel operators and hoteliers. These events created an excellent interactive session with over 100 corporates, meeting with the travel planners and tour operators mainly for MICE travels in the future. Over 100 Indian MICE buyers based in Hyderabad attended the event with both print and electronic media covering the event.

In his address to the gathering Cooray stated, "India gives Sri Lanka the highest number of arrivals and we are grateful and thankful to you for that." Cooray invited all corporate houses from India to choose Sri Lanka as a destination for their future outbound meetings, conferences and incentive plans and stated that the Sri Lankan government too has taken steps to enhance the conference facilities in locations other than
Colombo City.

The events were also attended by SriLankan Airlines Manager South India S.P. Mohan, former Taj Group of Hotels Sri Lanka Area Director Veer Vijay Singh and GSA SriLankan Airlines Hyderabad Director Venkat Ram Reddy.