---
REUTERS: Qatar Airways Chief Executive Akbar Al Baker said the carrier plans to expand its fleet, stepping up orders for Boeing Co aircraft and accepting four Airbus aircraft that it had cancelled in July because of delays due to supplier problems.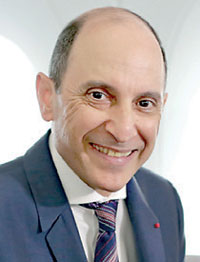 Al Baker, who spoke at an event in which he formally accepted delivery of Qatar Airways' first Boeing 747-8 freighter, disclosed plans to acquire the four 777-300 aircraft, which can accommodate up to 396 passengers depending on the seating configuration. In addition, Qatar Airways will order all 60 of the Boeing 737 airplanes for which it signed a letter of intent last year, he said.

Al Baker said in an interview that all of Qatar's options and purchase rights for the narrowbody jets "will be exercised." In June, Qatar Airways confirmed an order for 20 Boeing 737 jets and said at the time it was waiting on next steps in its possible expansions in Italy and India before deciding whether to exercise further options. Last year, Qatar Airways signed a letter of intent for as many as 60 narrowbody 737 jets, worth US$6.9 billion at list prices. Qatar Airways has pressed efforts to expand despite a trade dispute with U.S. airlines that have accused the Middle Eastern carrier of improperly relying on government subsidies. Qatar Airways has also had to contend with fallout from a boycott against Qatar by four Arab nations that cut ties in June. Al Baker said the plan to take the four Airbus planes "is definite." He added he will be "concluding an agreement shortly, for which I will be flying to Toulouse from here," referring to the Airbus site. Reuters reported earlier on Monday that Qatar would take the Airbus jets. Al Baker separately told CNBC that he is still looking for investments in the United States, despite being rebuffed when Qatar made a proposal to buy a stake of up to 4.75 percent in American Airlines Group.

Al Baker had sharp words for U.S. airline rivals Delta Air Lines Inc, United Continental Holdings Inc and American Airlines, which are lobbying the Trump administration to curtail Qatar's access to the United States market, citing unfair subsidies.