---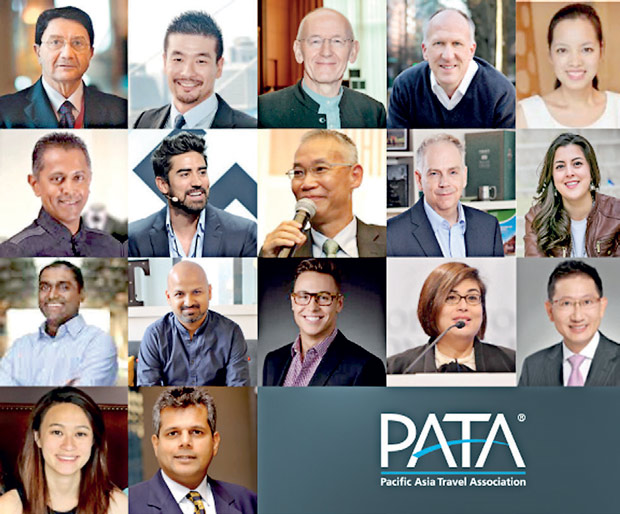 With the theme of 'Disruption. Innovation. Transformation: The Future of Tourism', the PATA Annual Summit will take place from May 18 to 21, 2017, at Jetwing Blue, Negombo.
Bringing in leaders and industry professionals from around the world, the event will take place for four days inclusive of a number of sessions and one day dedicated for a conference.
The four-day event will host the PATA Annual General Meeting and PATA Youth Symposium allowing students and young professionals to witness the discussions firsthand and engage with industry experts. A special session, UNWTO/PATA Ministerial Debate, will also take place with tourism ministers and leading industry leaders addressing thought-provoking issues.
It is said that international travel is set to double in the next 15 years making it imperative for operators and destinations to offer unique travel experiences. Evolving marketing and media channels have paved the way for easy communication levelling the playing field for both leading and small operators to push forward. Attracting and engaging the target audience has become a lot easier. As a result, the four-day event will focus on bringing in fresh ideas and driving market-changing innovations with the input of world's leading innovative thinkers and leaders mainly speaking on destination growth management.
The PATA/UNWTO Ministerial Debate will have PATA Chief Executive Officer Dr. Mario Hardy, World Tourism Organisation in Spain Secretary General Taleb Rifai, GlobalScan Hong Kong Director Asia Pacific Wander Meijer and Jetwing Hotels Sri Lanka Chairman Hiran Cooray speaking on sustainability leadership in the travel and tourism industry.
Skift USA CEO/Founder of Rafat Ali, Airbnb Head of Strategic Partnerships Thao Nguyen, Singapore Tourism Board former Assistant Chief Executives Officer Lawrence Leong Yue Kheong will speak on sharing economy and travel and tourism.
The other speakers include Tourism Minister John Amaratunga, Sri Lanka Tourism Bureau Chairman Paddy Withana, PATA/Sanctuary Resorts Hong Kong Chairman/Guardian Andrew Jones, comScore Senior Vice President Asia Pacific Joe Nguyen, Beautiful Destinations Founder and Chief Executive Officer Jeremy Jauncy, TripAdvisor Hong Kong Head of Destination Marketing APAC Sarah Mathews, VISA Worldwide Head of Corporate Communications for India, South Asia and South East Asia Andrew Craig and many more.