---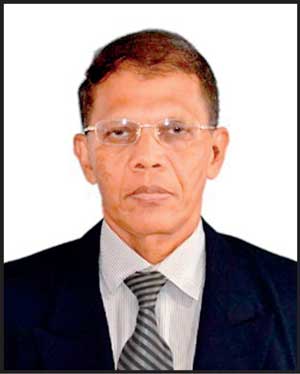 At the 53rd DGCA Conference of Asia and Pacific Region, which commenced at Hilton Colombo on August 3, Civil Aviation Sri Lanka Director General H.M.C. Nimalsiri was appointed as Chairman of the conference.

This conference is held annually with the aim of developing air transport services in the region and to discuss common problems which hinder or may hinder the progress of aviation at present or in the future.

Nearly 35 director generals of the states in the Asia and Pacific region are participating in this event which will be held for three days in succession.

Nimalsiri is the present Director General of Civil Aviation and Chief Executive Officer of the Civil Aviation Authority of Sri Lanka. He has been holding this position since its inception in 2002 and has been a pillar of strength to the CAASL. He introduced institutional reforms in the former Civil Aviation Department, which led to the formation of the Civil Aviation Authority of Sri Lanka and the introduction of the Civil Aviation Bill. In 2007, he was seconded to ICAO as the Regional Programme Co-ordinator of COSCAP-SA, which is under the International Civil Aviation Organisation, for a term of three years under a leave of absence granted by the Government of Sri Lanka.

Nimalsiri has obtained a B.Sc degree from the University of Colombo and has completed an M.Sc degree in computer science in the same university. He has also obtained a Flight Operations Officer Licence after following a qualifying training course in Ulynovsk, Russia.

Nimalsiri also serves as a visiting lecturer of the University of Moratuwa.
Nimalsiri has been elected as the Second Chairman of the Asia Pacific Air Navigation Planning and Implementation Group (APANPIRG), which is steered under ICAO, for planning and implementation of air navigation matters in countries in the Asia and Pacific regions.