---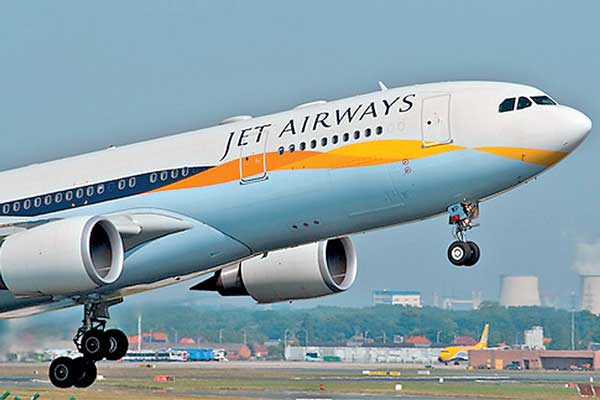 Jet Airways, India's second largest airline controlled by billionaire Naresh Goyal, says its intentions to expand Sri Lankan operations are hindered by the extremely high ground handling costs at the island nation's main international airport.

Jet Airways started to fly to Colombo— its first international destination— in March 2004 and operated four flights a day—two to Chennai, one to Delhi and another one to Mumbai.
But currently the airline only operates two flights a day to Mumbai from Colombo.

"The reasons to cut down our operations were many folds. Higher international fuel prices, the civil war going on in the country and of course the exorbitant ground handling costs," Jet Airways Senior Vice President Sales and Marketing Colin Neubronner told journalists in Colombo last week.

According to airline industry sources, ground handling costs at Bandaranaike International Airport (BIA) are even higher than most of the European and the US airports such as Paris and New York and much higher than that of Singapore's Changi Airport. BIA ground handling is a monopoly previously operated by the national carrier SriLankan Airlines and now by Airport & Aviation Services (Pvt.) Ltd, a state-run agency.

"For us, the key is to position us as a network career. When a Sri Lankan sits and plans his travel to go overseas, we should be up there. That's where we want to be. We are not in the price game," the newly appointed Jet Airways Country Manger for Sri Lanka John Victor said. Meanwhile, the visiting Jet Airways officials said they were hoping to fill the vacuum created by the SriLankan suspending its flights to Frankfurt and Paris in consultation with the national carrier going forward. SriLankan has announced suspending its operations to Frankfurt and Paris by November under a restructuring plan.

Jet Airways has two flights to Paris on a daily basis—one of which a code-share with Air France. The airline however hasn't flown to Frankfurt so far. But it operates two flights to Amsterdam daily—one from Mumbai and one from Delhi and also operates three
flights to London.