---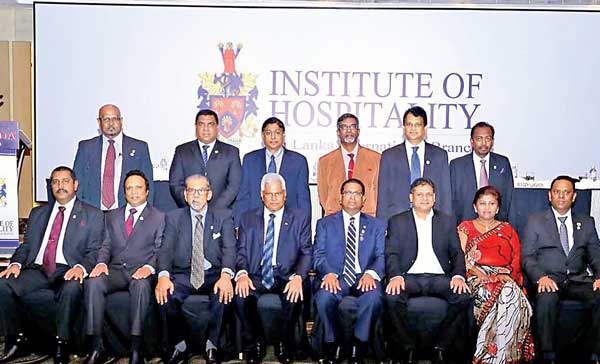 The Institute of Hospitality, Sri Lanka Chapter re-elected Sidath Kodikara as its new Chairman at its recently concluded Annual General Meeting (AGM).

Kodikara was a founder member of the institute and also served in its very first committee. He is appointed for the third consecutive year with the first two years being without contest.
The new office bearers for 2016 were also appointed at the AGM held at Liberty Ballroom Ramada. Accordingly, Thusith Samaraweera was appointed as Vice Chairman, Eraj Abeywardane as Hon. Treasurer and Sugath Illangakoon as Hon Secretary. Other office bearers included Marissa Jayamanne, Dilip Jayawardane, Kirthi Wickramasinghe, Rehan Razeen, Samantha Gunaratne, Ramesh Dassanayake, S. Anandaraj and Harsha Jayasinghe.
Meanwhile, Immediate Past Chairman Roshan Perera would serve in the committee in an advisory role.

The institute is the professional body for individual managers and aspiring managers working and studying in the hospitality, leisure and tourism industry in Sri Lanka. Speaking at the occasion Kodikara noted that Sri Lanka expects to increase the number of hotel rooms to a level above 80,000 and take tourist arrivals to 4.5 million while the total number of employees in the sector would be 800,000 by 2020.

"This is by no means a modest growth target. As Chairman of the Institute of Hospitality Sri Lanka I wish to note that Sri Lanka is quite capable of meeting the skilled human resources required to meet these growth targets from within our own country. It is up to us as an industry to ensure that opportunities are created for Sri Lankans to reap the dividends of this growth," he said.

Kodikara, Chief Executive Officer of Cargills Foods Company (CFC), the leading modern retailer in Sri Lanka, started his career in the hospitality industry. He is a Fellow of the Institute of Hospitality of United Kingdom of which he is a Member since June 1978. His career in the hospitality industry spanned Taj Samudra, Lanka Oberoi and Hilton Colombo.