---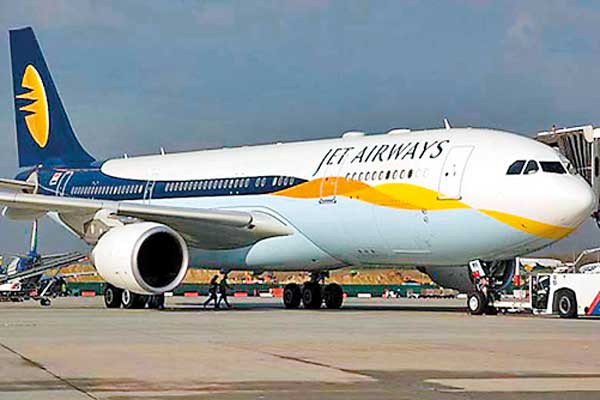 REUTERS - India's Jet Airways Ltd said its December quarter net profit rose more than seven times, with sharply lower fuel costs helping the carrier post a third consecutive quarterly gain following a series of losses.

Jet, India's second largest carrier by market share, said net profit in the October-December period rose to Rs.4.67 billion ($68.88 million) from Rs.631.1 million a year earlier, marking a record high quarterly profit.

The airline's fuel expenses dropped by 27 percent in the period, its fiscal third quarter. Total income from operations grew by 8 percent to Rs. 54.44 billion aided by a 20 percent surge in passenger traffic, the company said in a statement.

"Our strong operational performance resulting in record profit demonstrates the progress we continue to make in our turnaround plan," CEO Cramer Ball said in a statement.
Despite rapidly rising demand for air travel in India, Jet, which is 24 percent-owned by Abu Dhabi's Etihad, has not made an annual profit since 2007, dragged into the red by high operating costs and fierce competition for passenger fares.

The outlook for Indian airlines has improved due to a drop in fuel prices, which accounts for bulk of their operating expenses, and growing passenger numbers in one of the world's fastest-growing yet fiercely competitive aviation markets.

Enthused by the earnings prospects, InterGlobe Aviation Ltd , owner of Indian budget airline IndiGo, in November raised 30.1 billion rupees through an initial public offering of shares, valuing the carrier at around $4 billion.

"The competitive and structural challenges in the Indian aviation market continue to put pressure on our yields. In addressing these, we will focus on cost reduction and leveraging the commercial and operational synergies through our partnership with Etihad Airways," Ball said.