---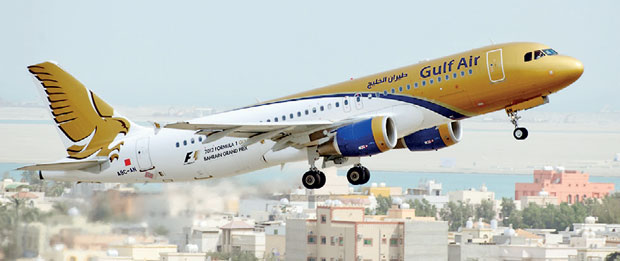 The Kingdom of Bahrain's national carrier, Gulf Air, yesterday began its official 14-day countdown to the highly anticipated launch of the airline's first flight to Bandaranaike International Airport, in the Sri Lankan capital Colombo, which will commence on January 19, 2017 with five flights
per week.
In advance of the route launch, Gulf Air Chief Executive Officer Maher Salman AlMusallam praised the fruitful partnership and cooperation between Gulf Air and its general sales agent Mack Air in Colombo and spoke of the newest network expansion.
"We are 14 days away from the launch of Gulf Air's newest route services that will further strengthen our Asian network while extending our product and service offering to a broader passenger base. We are delighted to provide superior travel solutions that supplemented by the support of our general sales agent Mack Air will cater to the travel needs of our passengers." Gulf Air will operate five weekly flights to Colombo with an A320 aircraft (see Table).
Gulf Air flights can be booked online at gulfair.com, the airline's one-stop-shop website, where the customers can also find a suite of additional online services offering hotel bookings, car rental, travel insurance and the Gulf Air Tours service that gives passengers access to a variety of travel add-ons such as sightseeing tours, museum passes, tours, excursions, local activities and airport transfers at their final destination.
Fare/booking queries can also be directed to the airline's 24-hour Worldwide Contact Centre or any Gulf Air sales offices and approved travel agencies.