---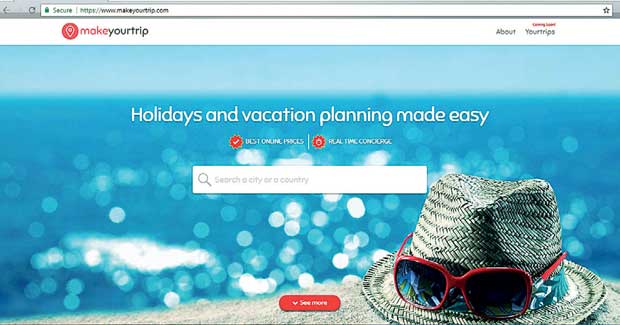 Sri Lanka recently witnessed the launch of Makeyourtrip.com, the first-ever online platform that helps Sri Lankans build, customise, edit and price their travel itineraries, based on their likes and interests. Makeyourtrip.com is powered by Findmyfare (Pvt) Ltd, Sri Lanka's largest online travel agency.
Encompassing every aspect of a trip, from flights and hotels, to visas, transfers and even tourist activities, Makeyourtrip.com is the all-in-one place to book your entire journey and stay. And since the entire itinerary comes with split costing, you have full control over what you want to spend on when you plan your trip.

Currently, visitors to Makeyourtrip.com have the option to create itineraries for the most popular destinations for Sri Lankans including Singapore, Malaysia, Thailand, Dubai, Bali, Maldives and Australia. In the coming weeks, even more fantastic destinations will be offered such as those in Europe, USA, South Africa, Middle East, South Asia and the Far East Asia.

"Customers will also benefit greatly from the price transparency offered by Makeyourtrip.com. They can see for themselves, based on the fare breakdown, that there are is no overcharging and no added package costs," said Krishnagoby Thangavel, Chief Business Officer of the company.

To celebrate the launch, Makeyourtrip.com will reward Rs. 100,000.00 to a lucky visitor who will create an itinerary on the website (www.facebook.com/MakeYourTripDotCom).

Another key benefit of Makeyoutrip.com is its ease-of-use. All one has to do to create an itinerary is to pick a destination, either a country or a city. Then, decide what you would like to do on your trip, based on a range of options on offer. You can even customise your travel by adding or removing room nights, changing activities, switching transfer modes, and adding new destinations. Finally, access costs and booking options with line items broken down for you to smartly allocate your money. Also utilise the ability to change your hotel or flights to further optimise costs. Best prices guaranteed. All this in just a few clicks.