---
Etihad Aviation Group this week announced the appointment of Robin Kamark as Chief Executive Officer, Airline Equity Partners.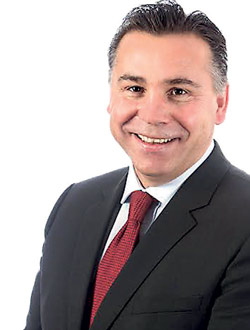 Kamark will be responsible for leading and developing the group's minority equity investment strategy, which includes stakes in Air Berlin, Alitalia, Jet Airways, Air Serbia, Air Seychelles, Etihad Regional and Virgin Australia.
Reporting to the Group President and CEO, Robin Kamark takes over from Bruno Matheu, who has held the role since May 2016, and is leaving for personal reasons.
Kamark is a 17-year veteran of the airline industry, rising through a range of strategy, commercial and general manager roles at SAS Group to become Chief Commercial Officer. For the last five years, he has been Executive Vice President and Chief Commercial Officer of Storebrand ASA, a leading Nordic financial services business.
He will lead strategic developments to optimise business performance, revenues and cost synergies between Etihad Airways and its equity partners across the world. He will also provide strategic leadership for airline partners where Etihad Airways has management responsibility.
Kamark will take up his new position in October 2017.