---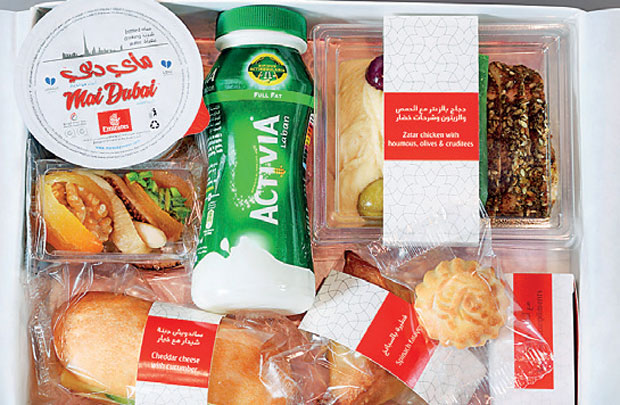 Emirates' signature Iftar service for customers during Ramadan is expected to commence on May 27 to coincide with the start of the holy month.
These special meals will be available to passengers across all cabin classes on select Emirates flights, including flights to and from the Gulf region as well as on flights catering to Umrah groups travelling to Jeddah and Medina during the month of Ramadan.
The Emirates Iftar service has been a mainstay for over 20 years and illustrates the airline's commitment to putting customer comfort and convenience at the heart of its service offering.
Emirates' attractive Iftar boxes feature an arabesque design inspired by the region, and will provide those observing Ramadan a convenient way to break their fast with a nutritious and balanced meal.
The Iftar box includes options such as za'atar chicken with hummus, spinach fatayer, halloumi cheese and cucumber sandwiches, and traditional sweets such as maamoul and dates, as well as yoghurt. Menus will be refreshed mid-Ramadan.
Emirates utilises a unique tool to calculate the correct timings for Imsak (the time to commence fasting) and Iftar while in-flight.
It calculates the exact Ramadan timings using the aircraft's longitude, latitude and altitude; ensuring the greatest level of accuracy possible while on board.
When the sun sets, passengers will be informed of the Iftar time by the captain.
This tool was developed to supplement Emirates' annually produced booklet on the timings for Ramadan, available on every flight.
Trays of dates, symbolic of Ramadan, and water will also be provided at boarding gates allowing customers to break their fast prior to boarding, or while boarding at Emirates' hub in Dubai International Airport Terminal 3 and other Emirates destinations.
During the holy month, cold meals will be served in lieu of a hot one on all flights to Jeddah and Medina, including Umrah day flights.