---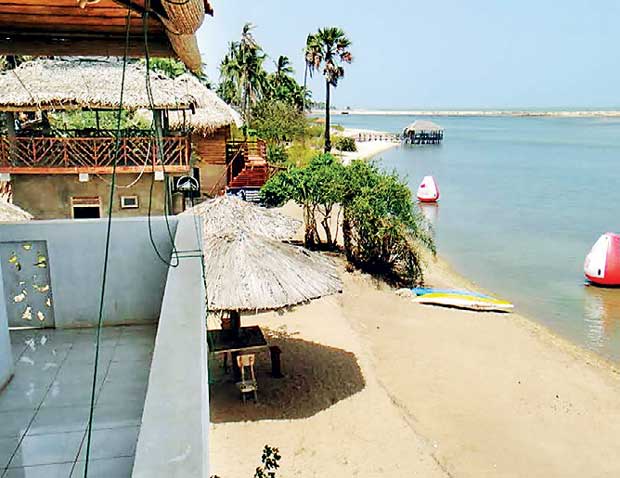 Dinuda Resort facing Kalpitiya lagoon, a sumptuous gift of mother nature is a tourist hot spot that has woven its fascination in the hearts of local and foreign tourists.
Dinuda Resort (Pvt) Ltd. is prepared to execute a number of services for its hearty tourists in the near future. Kalpitiya is known for the cute dolphins that cruise across the blue sea waters. As you board there, you will be fully accommodated with the opportunity to go diving, watch coral reefs, sail in boats in the beautiful Kalpitiya sea and tour in Wilpaththu National park by Dinuda Resort.
Kite surfing is a famous observance in the ideal locality of Kalpitiya lagoon among tourists from around the country and the world. Kite surfing school is equipped with the experienced trainers for kite surfing. Even the local tourists who dream about kite surfing can let their dreams fructify after a fully-furnished training from Dinuda Resort.
'Standard room', 'wood cabana' and 'clay cabana' are the three categories that are attired with full comfort at Dinuda Resort. Delicious traditional and international cuisine, high quality hospitality, safety and natural beauty along with cultural diversity are awaiting you at Dinuda Resort, ready to thrust you into a pool of beautiful memories.