---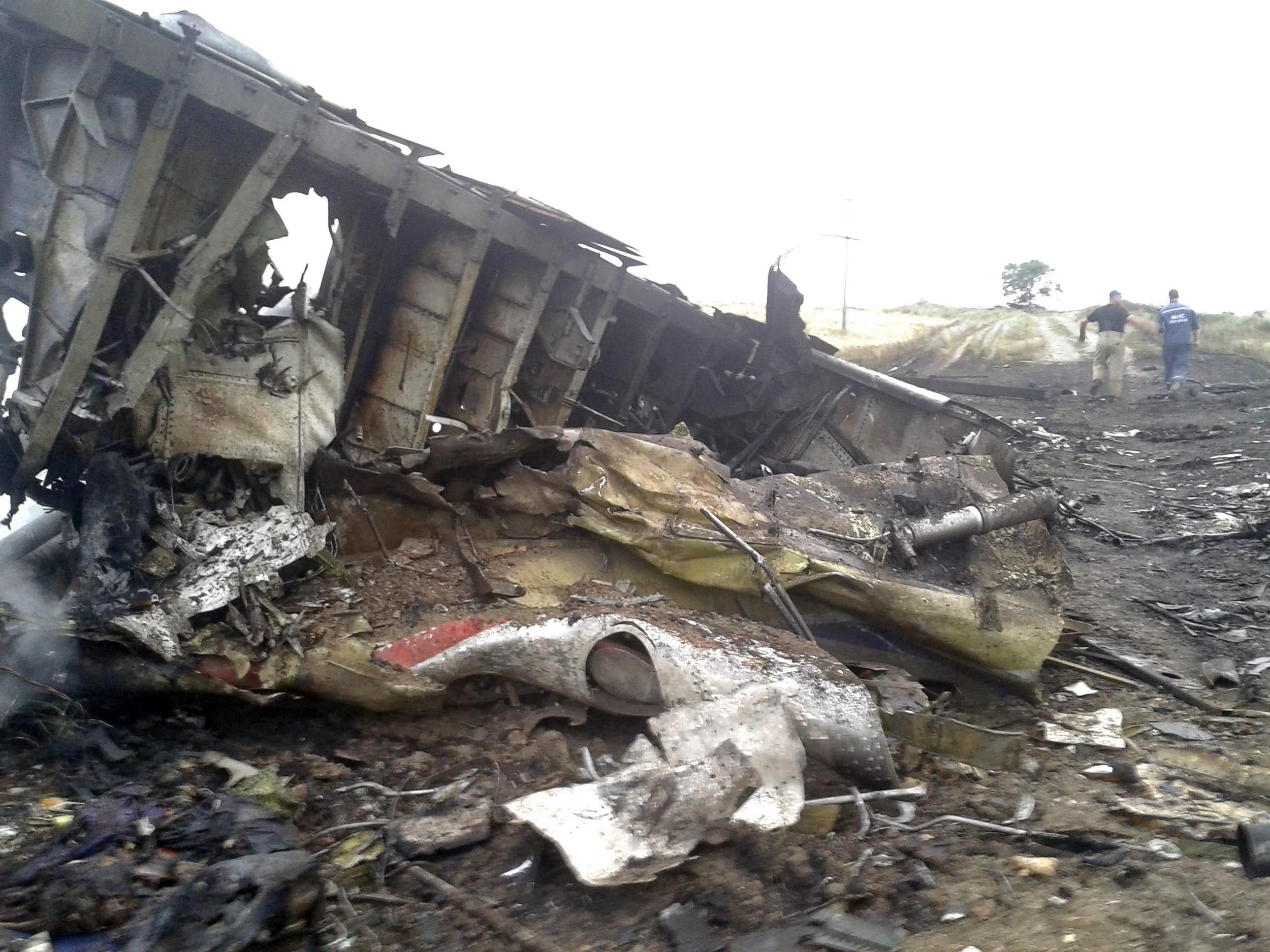 A Malaysia Airlines Boeing 777 with 295 people aboard crashed on Thursday in eastern Ukraine near the Russian border, an area roiled by fighting between pro-Russian separatists and Ukrainian forces. Ukrainian officials said the plane might have been shot down, possibly by a Russian-made antiaircraft system.
Ukraine's president, Petro O. Poroshenko, said in a statement that he was calling for an immediate investigation of the crash of the plane, which was en route to Kuala Lumpur, Malaysia, from Amsterdam. There were no reported survivors among the 280 passengers and 15 crew members.
Reporters arriving at the scene near the town of Grabovo described dozens of lifeless bodies, mostly intact, in a wheat field with purple flowers, with pieces of the plane scattered across a road lined with fire engines and emergency vehicles. One passenger in a black sweater lay on her back, with blood streaming down her face and her left arm raised.
A regional airline official said the plane had been flying at about 33,000 feet when radar lost track of it.
Eastern Ukraine has been roiled for months by a violent pro-Russian separatist uprising in which a number of military aircraft have been downed. But this would be the first commercial airline disaster to result from the hostilities.
Despite the turmoil in eastern Ukraine, the commercial airspace over that part of the country is a heavily trafficked route and has remained open.
Malaysia Airlines, still reeling from the mysterious loss of another Boeing 777 flight in March, said it had lost contact with the flight, MH17, over Ukraine but offered no further details immediately. Malaysia's prime minister, Najib Razak, said in a Twitter post that he was "shocked by reports that an MH plane crashed. We are launching an immediate investigation."
President Obama, who one day earlier had announced strengthened sanctions against Russia over its support for the eastern Ukraine separatists, spoke by telephone with President Vladimir V. Putin of Russia, and Mr. Putin raised the issue of the reports of the downed plane, White House officials said. Josh Earnest, the White House press secretary, said Mr. Obama had been briefed about the plane crash.
Later Mr. Obama said the United States government was working to determine whether any Americans had been aboard the flight. Russia's Interfax news agency said there had been no Russians aboard.
There was no immediate word from the Kremlin about the substance of the Obama-Putin telephone call, although Russian news agencies said that Mr. Putin had telephoned the president of Malaysia to offer his condolences.
The Kremlin put out a short statement saying that Mr. Putin had a previously scheduled telephone conversation with Mr. Obama. "The parties had a detailed discussion about the crisis in Ukraine," the statement said. Mr. Putin repeated the need for an immediate cease-fire and objected to what he said was Ukrainian army fire striking inside Russia.