---
While saying he would not quit from politics despite his previous statement, Foreign Affairs State Minister Wasantha Senanayake categorically said he would continue to function as the State Minister despite reports about moves to suspend him from the ministerial portfolio. He also challenged those concerned to remove him if possible.
Party General Secretary Akila Viraj Kariyawasam said UNP decided to suspend State Minister Wasantha Senanayake from the party.
Addressing a news briefing, Senanayake said he was to resign from his portfolio and sent a letter of resignation to President Maithripala Sirisena last morning. However, decided not to proceed with his decision and will continue to function as Foreign Affairs State Minister.
"How come I was suspended from the party when there are no charge sheets or allegations against me? But UNP Chairman Kabir Hashim has told me that the decision to suspend me from the party was a mistake" he said.
Referring to the statement made by the Prime Minister that he would continue to be the Prime Minister under the presidency of Sajith Premadasa, he said he would not care what he had said.
"I asked the question not from Mr. Wickremesinghe but from Sajith Premadasa. I have no concern with any statement made by Premier Wickremesinghe," he said.
Meanwhile, he said he had to consider supporting another candidate, considering how he is being treated within the party.
"I don't want to tarnish the name of Mr. Premadasa, but there are some irritating party members, who endeavour to destroy UNP," he added.
When asked whether he would support SLPP presidential candidate if they would not secure a majority, Mr. Senanayake there could be a possibility to render his support. (Sheain Fernandopulle)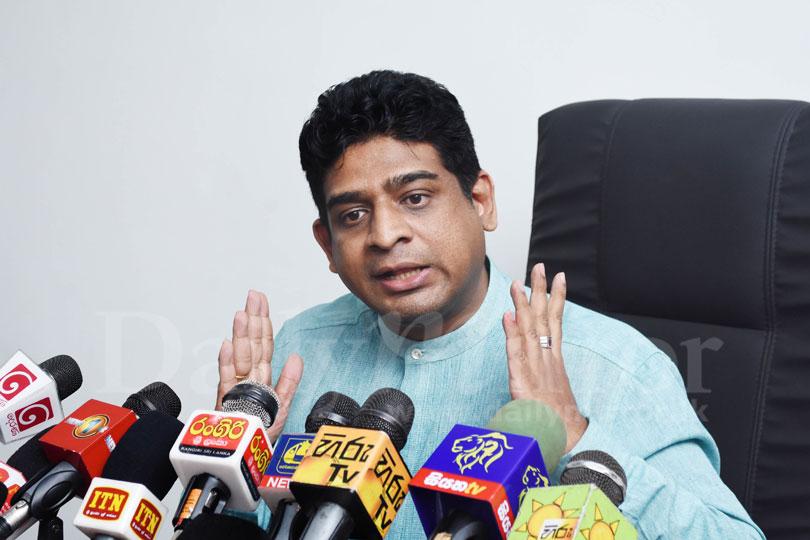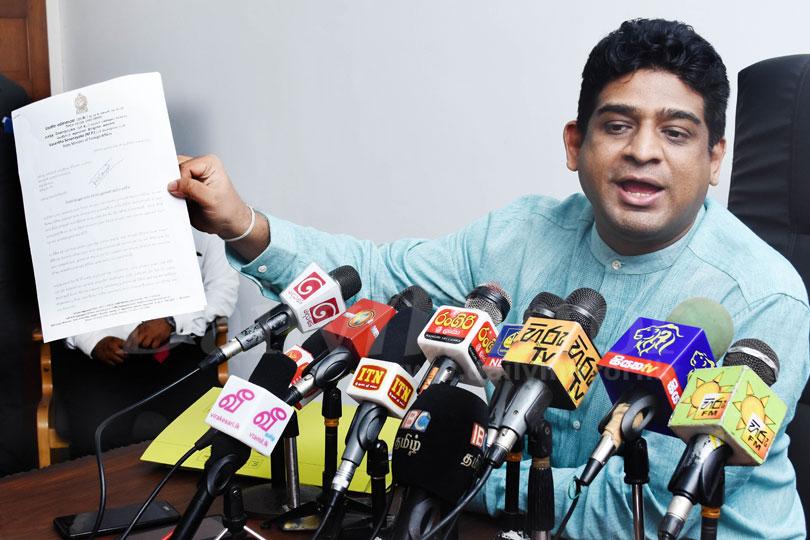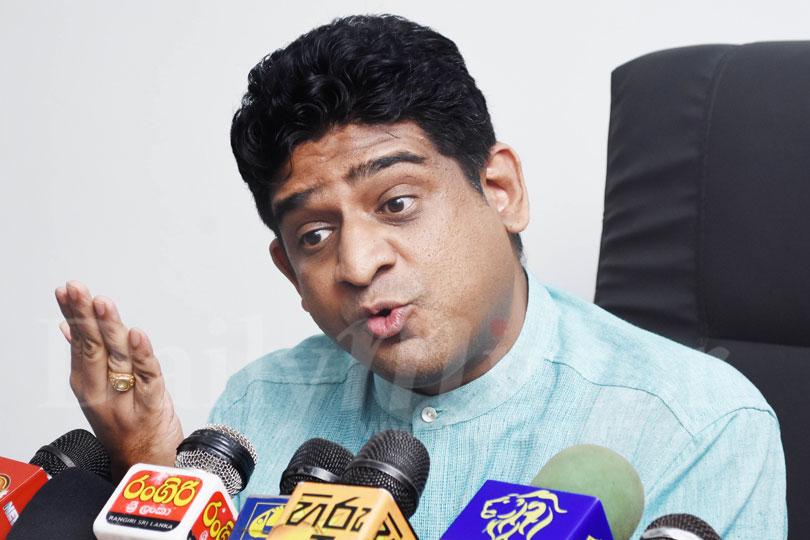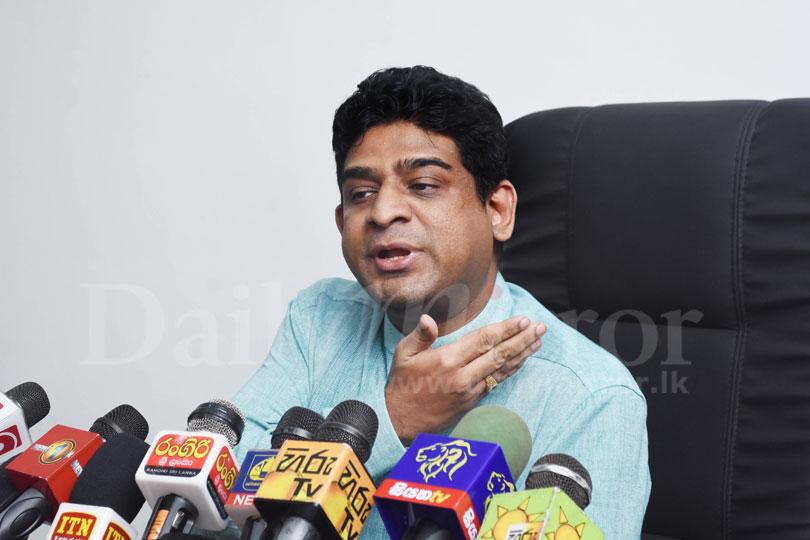 Pix by Nimalsiri Edirisinghe