---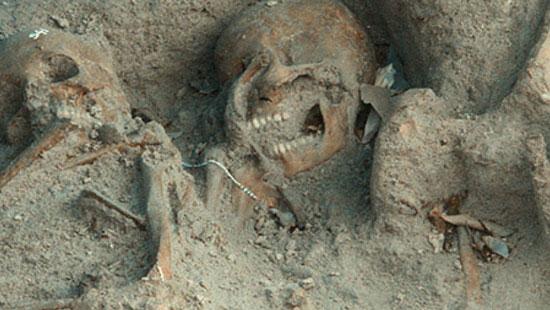 The carbon dating report from the Beta Analytic Institute of Florida, USA, has revealed that the skeletal remains found in the Mannar mass grave to date back to a period between 1499 and 1719 AD (Anno Domini).
However, the analysts are of the opinion that it was impossible to determine the specific time period. Skeletal remains of 325 bodies were recovered during the investigation which was carried out for 155 days.
The skeletal remains of 318 bodies have been unearthed so far including 29 which are of children. Six samples of skeletal remains were sent to the laboratory in Florida for carbon testing on January 23, 2019.
The investigations of the mass grave commenced after recovering a few skeletal remains following the demolishing of the old CWE building in Mannar. Mannar Magistrate, T. Sarawanaraja, today announced that the carbon test report received on the skeletal remains from USA be released to the public domain.
Earlier, Mannar Magistrate T. Swarnarajah said he was unable to reveal the contents of the report submitted by the JMO on the findings of the Mannar mass grave, until the Beta Analytic Institute of Florida provides in writing the contents of the carbon dating report to the courts.(Sithum Chathuranga and Romesh Madusanka)